By Daniela Brik
Quito, Feb 3 (EFE).- The indigenous community and environmentalists appear unconvinced by the referendum to be held Sunday in Ecuador because of their doubts about two of the questions that directly affect the lands they defend.

Though the government says it seeks to protect the protec the environment with these measures, Indians and activists say they would never have come to a vote without their decades of struggle against mining and oil drilling in areas that are home to native peoples and an enormous biodiversity.

"These questions have appeared because the communities never stopped organizing and today they are there by popular demand," Francisco Hurtado of the Ecumenical Human Rights Commission (CEDHU), founded almost 40 years ago, told EFE.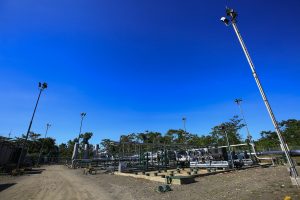 If accepted, question No. 5 will lead to a constitutional amendment that will "prohibit metal mining, without exception, in all of its stages, in protected areas, intangible zones and urban centers."

Approval of question No. 7 would "increase the intangible zone by at least 50,000 hectares and reduce the area of oil exploitation authorized by the National Assembly in the Yasuni National Park from 1,030 hectares (2,500 acres) to 300 hectares."

Environment Minister Tarsicio Granizo described as a "historic landmark that two of the seven questions in the referendum refer to environmental matters," which shows "the interest of the government and the president in environmental issues."

But ecologists and Indians maintain that both are "confusing" and "misleading," though on principle and for political discipline they will vote "Yes" on both.

"Of course it's significant that these questions are on the referendum, but unfortunately when we read the questions, we risk thinking that a 'Yes' vote will solve the problem of mining in the Yasuni," Hurtado said.

The main environmentalist organizations recently demonstrated to demand an end to mining, and that President Lenin Moreno keep his promise of not issuing more concessions, and to demand the dismissal of Mining Minister Javier Cordova, who resigned last Tuesday without saying why.

They said that contrary to the president's promise, some 70,000 hectares have been awarded in concessions and that 15 percent of national territory have been so awarded, something the protesters called a "mining feast."