By Lina Broydo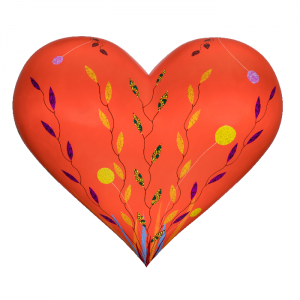 2018 Heroes & Hearts: Colorful Sculptures Capture the Spirit of San Francisco
February 15,  at 11 a.m.
You've noticed, I am sure, the gorgeous heart sculptures displayed all over town when it was introduced in 2004 as the annual San Francisco Project to benefit programs at Zuckerberg San Francisco General (ZSFG). Created and designed by both local and national established and emerging artists these unique works of art were featured in plazas, parks and on street corners throughout San Francisco.
Thirty two new original sculptures, including large hearts, table-top hearts and mini hearts, are ready to be unveiled, auctioned and sold, at the 2018 special luncheon on February 15th at 11 a.m. at the AT&T Ball Park, the home of the World Champions SF Giants. Since the inaugural year, more than 350 Hearts have been sold with more than $11 million in proceeds have supported San Francisco General Hospital Foundation's efforts to fund innovative projects and initiatives that provide high quality compassionate care at ZSFG. Next time you visit and explore the City by the Bay try to locate the newly added hearts.
Tickets and Information
628-206-5803
www.sfghf.org/events/heroeshearts
AT&T Ball Park in San Francisco
Photo courtesy of the sfghf.org
Making Chocolate on Valentine's Day |
February 14
5:30 p.m. check-in, demos, samples, snacks and beverages
6:30 p.m. program, 7:45 p.m. demos samples, snacks and beverages
Listen. Learn and Taste. Enjoy the evening with Bay Area-based Dandelion Chocolate company and its chocolate makers who will dig deep into the world of chocolate making and eating.
Presented  as part of  the Commonwealth Club of San Francisco Food Lit series, Adam Savage, Editor-in-Chief of Tested.com will moderate the conversation with the brains behind Dandelion Chocolate: Todd Masonis, CEO and Greg D'Alesandre, Vice President of Research and Development and Chocolate "Sourcerer." This will definitely be a sweet evening.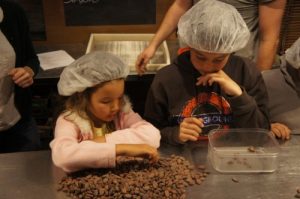 Tickets and Information 
$45 Non-member, $30 Member,
$85 Premium + Book: Nonmember, $70 Premium + Book: Member,
(All Premium Tickets Include a Book and Priority Seating in the First Few Rows)
$20 Student (with valid I.D.),
415-597-6705
Commonwealth Club of SF
110 The Embarcadero, Taube Family Auditorium in San Francisco
Photo courtesy of Dandelion Chocolate
"The Year of the Dog" Chinese New Year Celebrations Galore
From February 10 to March 4
Lions, Tigers, Dragons, Dogs. Oh My! This is definitely the year for celebrations!
The official date of the Chinese New Year, is February 16, but the festivities ushering the "Year of the Dog" include a Chinese New Year Flower Fair (February 10 & 11);  Lunar New Year Celebration: The Year of the Dog at the Asian Art Museum (February 18); Miss Chinatown USA Pageant (February 22); SF Symphony Lunar New Year Concert and Imperial Dinner ( February 24); Chinatown Street Fair (February 24 &25). Gung Hay Fat Choi! Happy New Year!
Information for various locations throughout San Francisco:
chineseparade.com; sfsymphony.org; asianart.org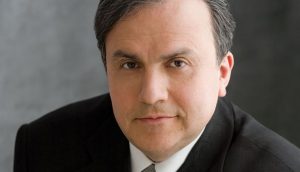 Yefim Bronfman Performs Prokofiev and More
February 18 at 8 p.m.
The San Francisco Symphony's Great Performances Series is enriched by pianist Yefim Bronfman who will delight and awe the audiences by his virtuoso interpretation of  Prokofiev's Piano Sonata No. 7; Schumann's Arabesque in C major and Humoreske in B-flat major and Debussy's Suite Bergamasque.
The Chcago Tribune  noted that Bronfman is a "marvel of digital dexterity, warmly romantic sentiment, and jaw-dropping bravura."  This recital is a special treat for the music aficionados in the Bay Area.
Tickets and Information
Floor seats start at $39
415-864-6000
Davies Symphony Hall
201 Van Ness in San Francisco
Photo courtesy of SF Symphony