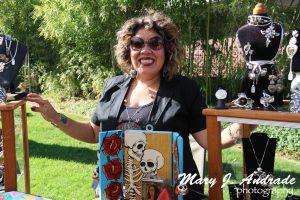 SAN JOSÉ, Feb. 8 – As part of a transnational collaboration to promote culture and art, San José's Chicanx theater company, Teatro Visión, will receive the keys to the city of Zamora, Michoacán, Mexico.
Representatives from Zamora recently visited San José to participate in Teatro Visión's October 2017 production of La Muerte Baila. Zamora will again send representatives to Teatro Visión's upcoming production of The House on Mango Street in May 2018.
The presentation of the keys to the city will be part of the 1st International Exchange of Art, Culture, and Tourism – "Vive Michoacán" – to take place February 10 to 14. Teatro Visión will be represented in Zamora by Board Vice President Claudia López and Managing Director Leigh Henderson.
Teatro Visión is a Chicanx theater company serving the Latinx and other diverse communities of the Santa Clara Valley and the greater San Francisco Bay Area with a mission to create theater rooted in Chicanx and Latinx experiences to inspire the people of Santa Clara Valley and beyond to feel, think, and act to create a better world. Established in 1984, Teatro Visión has commissioned, developed, and produced over 60 plays for an audience of more than 145,000 patrons. Learn more at www.teatrovision.org.