By Lina Broydo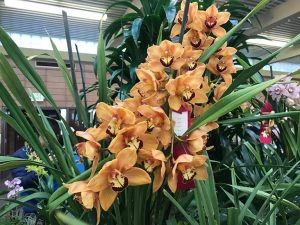 Pacific Orchids & Garden Exposition at Hall of Flowers
February 23-25
Magnificent Magnolias at Golden Gate Park
In Bloom Now
Spring is in the air, and it arrived earlier than usual. The flowers are blooming and the Bay Area residents have a few events to attend and enjoy.
The spring awakening presents two magnificent spectacles: The Pacific Orchid and Garden Exposition is the largest show in the United States, featuring thousands of orchids and a range of new spring and seasonal plants for the garden as well as garden-related products and services. Visit the Hall of Flowers, at San Francisco County Fair Building at 1199  Ninth Avenue.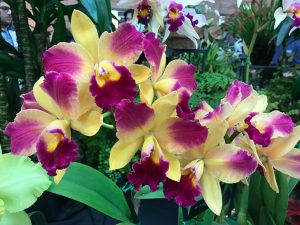 The San Francisco Botanical Garden is a bloom with the velvety buds on nearly 100 towering magnolias in every imaginable color as they erupt into saucer sized blossoms, offering dramatic colors and fragrant scents.
This  is the most aromatic filed of dreams. Check out on a number of exciting, romantic and special programs by visiting their website. Free admissions for San Francisco residents.
Information
Photos courtesy of Pacific Orchid Expo and SF Botanical Gardens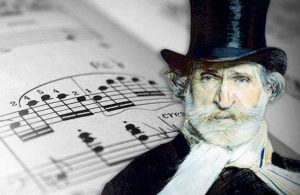 Viva Verdi/Teatro Regio di Parma
February 27 at 6 p.m.
Giuseppe Verdi is the most famous and beloved ambassador of Italian opera. La Traviata, Aida, Rigoletto, Il Trovatore, Othello are just some of the Verdi's composed popular operas that have been staged at the opera theaters all over the world.
Join Anna Maria Meo, Director of the Teatro Regio di Parma in Italy as she introduces Festival Verdi's 2018 season by showing a 15-min. video from the opera Giovanna d'Arco presented at the festival.in 2016 and directed by Peter Greenaway and Saska Boddeke.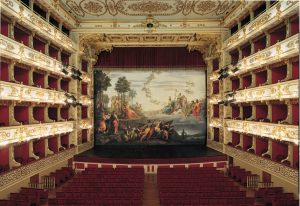 Festival Verdi is the first international festival dedicated exclusively to the study and production of the operas of the great Italian composer. Since its inauguration in 2001, the festival attracted great conductors such as Yuri Temirkanov, Riccardo Muti, Zubin Mehta, Lorin Maazel, Daniele Gatti, Bruno Bartoletti and Daniel Oren.
If you love operas by Verdi, this event is definitely for you and me.
Tickets and Information
Free admission but reservations are needed
415-788-7142
Italian Cultural Institute
601 Van Ness Avenue, Opera Plaza in San Francisco
Photo courtesy of ICI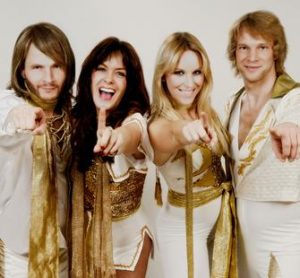 The Music of ABBA with Arrival from Sweden
February 25, 2 p.m. and 7 p.m.
Are you ready to sing along and dance in the isles at the stunning setting of Villa Montalvo in the hills of Saratoga?? Let "Mamma Mia," "Dancing Queen," "Money, Money, Money" "Waterloo" and "Chiquitita" to rejuvenate your life and feel the glow once more to your favorite tunes at this fabulous performance.
Get ready for the world's greatest show featuring an all-Swedish quartet with original ABBA costumes. Merryl Streep will not be in attendance but I hear she is making a "Mamma Mia" sequel to this extremely popular movie.
Tickets and Information
408-961-5858
Villa Montalvo Arts Center
14000 Fruitvalle Avenue in Saratoga
Photo courtesy of Villa Montalvo Arts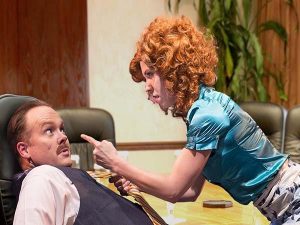 Working 9 to 5
March 1 through 18
Dolly Parton's Tony Award nominated musical is coming to the Lohman Theatre at Foothill College in Los Altos Hills. Follow the energetic action on stage as the three friends Judy (Rachelle Abbey).
Violet (Glenna Murillo) and Doralee (Allie Townsend) team up against their sexist boss Franklin (Aaron Hurtley) in this hilarious musical comedy. Sounds familiar? Have fun, bring your girlfriends and learn by example on stage.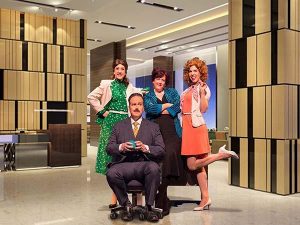 This musical opened on Broadway New York in 2009 and was awarded with 15 Drama Desk Awards nominations and four Tony Awards. "9 to 5" Musical is based on the 1980 movie of the same name, with music and lyrics by Dolly Parton, and staring Jane Fonda, Dolly Parton and Lilly Tomlin. Have fun!
Tickets and Information
Price ranges from $12 to $32
650-949-7360
www.foothill.edu/theatre/productions/9to5.html
Lohman Theatre at Foothill College
12345 El Monte Road in Los Altos Hills
Photo courtesy of Lohman Theatre