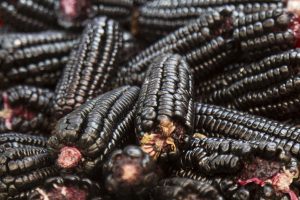 Lima, Feb 15 (EFE).- Producers of Peru's "superfoods," native and highly nutritious products such as quinoa, Hass avocados and blueberries, have emerged as big winners in the first five years of the Andean nation's free-trade agreement with the European Union.

To mark the anniversary of the EU's trade accord with Colombia and Peru, a delegation of Members of the European Parliament (MEPs) are visiting those countries this week to analyze the implementation of the accord and its positive and negative outcomes.

The MEPs arrived in Lima Wednesday for a two-day visit that follows their three-day visit to Colombia.

In a statement Tuesday, the European delegation said its two days in Peru would feature an intense agenda of contacts and meetings with political and economic authorities and civil society representatives.

Last year, trade between Peru and the EU totaled some $10 billion, $6 billion of which corresponded to Peruvian exports, the 28-member bloc's ambassador in Peru, Diego Mellado, told EFE.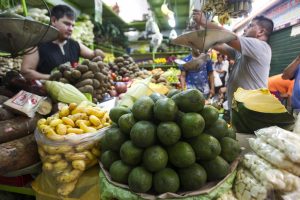 Since March 2013, nearly 39 percent of Peru's exports to the EU have been non-traditional, a category that comprises all products and services other than raw materials or hydrocarbons and also includes "superfoods."

Over the past five years, around 2,300 Peruvian companies have begun exporting to the EU, at least 85 percent of which have been small and medium-sized enterprises (SMEs), Mellado said.

"Most are small companies that have joined together in cooperatives to export to the European market," he added.

Those companies include Ecoandino, which exports ancient organic superfoods from Peru's Andean and Amazon regions to Europe. Thanks to the free-trade agreement, Ecoandino has expanded its reach and now exports its products to 15 European countries.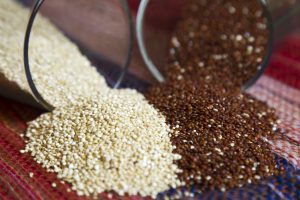 Some producers, however, say the trade agreement with the EU and other similar accords have been detrimental, with the president of the Peruvian Association of Dairy Farmers (Agalep) lamenting that because of the country's trade deals imported powdered milk now accounts for 40 percent of domestic milk consumption, up from 14 percent in 1995.

And although the Peruvian Network for Equitable Globalization (RedGE), a fair-trade watchdog, says the trade deal with the EU has been positive for the country overall, it joined 30 other Peruvian and European organizations last October in filing a complaint with the European Commission accusing Peru's government of non-compliance with its labor and environmental commitments.

Those organizations also say Peru's government is not complying with articles of the free-trade agreement pertaining to civil society participation.

Their complaints will be reviewed during the MEPs visit because, according to Mellado, it is important for Europe that its "partners use this treaty to advance economically, but always within a framework of sustainable development."

Mellado gave a positive overall assessment of the free-trade agreement, saying that in its first five years it had helped further strengthen relations between the EU and Peru and provided a totally predictable legal framework.