Washington, Feb 20 (EFE).- Attorney Alex Van Der Zwaan pleaded guilty of lying to the FBI about the contacts he had with members of the electoral campaign of now-US President Donald Trump, about a report he prepared on former Ukrainian Prime Minister Yulia Tymoshenko.

Van Der Zwaan, 33, of Dutch nationality, appeared Tuesday before Judge Amy Berman Jackson in the US District Court for the District of Columbia and pleaded guilty to the only charge presented against him by special counsel Robert Mueller.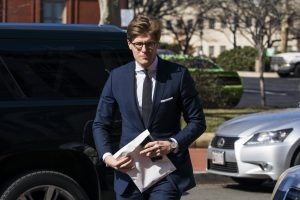 The defendant admitted lying to the FBI about his contacts with Rick Gates, who was the "number two" in the Trump campaign, and who worked together with Trump's former campaign manager, Paul Manafort, on behalf of former Ukrainian President Victor Yanukovych, who had ties to Russia and was the political rival of Tymoshenko.

According to Mueller, the defendant prepared for the Ukrainian Justice Ministry in 2012 under the Yanukovych government, a report on the "legitimacy" of the legal cases against Tymoshenko, who was sentenced in 2011 to seven years in prison for abuse of power and corruption, though she was released in February 2014.

The document was prepared to deal with the serious concerns of Western governments, includng the US, about Tymoshenko's trial, which she has always called a case of political persecution.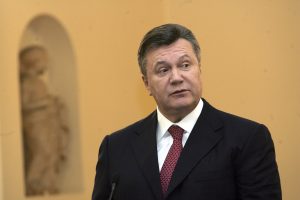 According to the court document, Van Der Zwaan "willfully and knowingly make materially false, fictitious, and fraudulent statements," both to the FBI and to the office of special counsel Mueller, when he was interrogated on Nov. 3, 2017 about his contacts with Gates about the Tymoshenko report.

He is accused of one crime, lying to the FBI, which carries a maximum penalty of five years in prison.

Since May 2018, Robert Mueller as special counsel has investigated possible ties between members of the Trump presidential campaign and the Russian government, which US intelligence agencies accuse of interfering with the 2016 US elections.

Up to now, Mueller has accused 13 Russians and three Russian companies of meddling in the 2016 elections.

He has also filed charges against individuals with ties to the current US president: Gates, Manafort, former security adviser Michael Flynn, and another former adviser, George Papadopoulos, who worked for the magnate during the elections.=