Merida, Mexico, Feb 20 (EFE).- MV Logos Hope, considered the world's largest floating bookstore with more than 5,000 titles at affordable prices, will dock in Mexico in March.

"It will be a wonderful story, because everyone visiting our ship will have an opportunity to share their customs and culture with the crew, made up of volunteers from over 60 countries," media relations officer Pavel Martinez told reporters on Monday.

The ship kicked off its Latin American tour in Cartagena, Colombia, on Jan. 30 and will sail into several Mexican ports beginning March 25.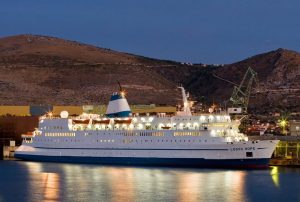 The 132-meter (433-foot) vessel will begin its Mexican tour in the Gulf port of Veracruz, providing readers with the chance to discover the thousands of books aboard.
The ship will visit Tampico from May 28-June 19 and Coatzacoalcos from June 20-July 9, ending its cruise in Mexico on July 24 in Progreso, Yucatan.

"We offer something different in every port," Martinez said, noting that visitors will be able to enjoy world literature, cultural events, lectures, concerts, plays and workshops.

Admission for children and seniors is free in every port, he said, adding that for everyone else the "price will be affordable."
Logos Hope has sailed across Asia, Africa and Europe, with more than 46 million people visiting the ship.

The ship plans to visit Panama, Guatemala, El Salvador and Nicaragua.

MV Logos Hope is operated by the German Christian charitable organization Good Books for All and began its journey around the world in 2009.