Washington, Feb 24 (EFE).- More US companies every day are announcing their intention to cut their business ties with the National Rifle Association (NRA) following the Feb. 14 shooting at a South Florida school that left 17 people dead.

One of the first companies to announce the end of its collaboration with the principal gun-lobbying group in the US was the First National Bank of Omaha, which announced Thursday that it will not renew a Visa credit card with NRA branding.

Nor did the online security company Symantec hesitate to announce the end of its discounts for the organization that defends the bearing of arms.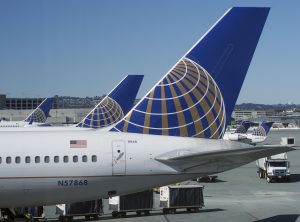 Other companies joining the trend included United Airlines and Delta Air Lines, MetLife insurance, the Hertz car rental company and the Best Western hotel chain.

In a drop-by-drop manner over the past few days, all have announced the cancellation of special agreements with the NRA and have scuttled the discounts and special offers normally extended to members of the controversial gun lobby.

In light of growing pressure around the country for the regulation of arms possession and for a ban on the purchase of semi-automatic rifles with deadly high-speed shooting capacity, people using social networks, notably the Florida school students who lived through the massacre, are promoting #BoycottNRA to get companies with ties to the NRA to end them.

In that regard, United Airlines announced Saturday on Twitter that it is ending the discount it offered for flights to the annual NRA meeting.

"United is notifying the NRA that we will no longer offer a discounted rate to their annual meeting and we are asking that the NRA remove our information from their website," the company said.

"Delta is reaching out to the NRA to let them know we will be ending their contract for discounted rates through our group travel program. We will be requesting that the NRA remove our information from their website," the airline tweeted as it joined in the movement.

Car rental companies Enterprise and True Car, along with Wyndham Hotels, also dropped their contracts.