By Lina Broydo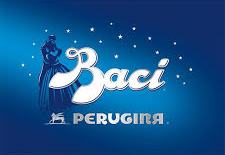 Luisa Spagnoli: A Woman's Revolution of the Made in Italy
March 8 at 6:30 p.m.
Enjoy a wonderful and delicious way to celebrate March 8, the International Women's Day with the beloved food blogger & cooking instructor Viola Buitoni and Irene Oykhman, owner of Luisa Spagnoli in Palo Alto. Viola and Irene will offer a presentation on the life and legacy of Luisa Spagnoli.
A powerhouse entrepreneur, Spagnoli created Bacio Perugina,the most iconic Italian chocolate (my favorite!) confection, and was the first person to use and trademark angora yarn for knitwear. At a time when women were relegated to subordinate roles, Spagnoli succeeded in starting a fashion empire, drastically advancing women's evolution in the work field.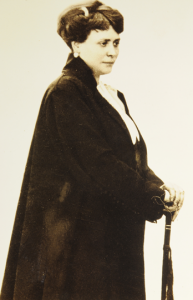 The event will start with a short documentary on the work of this exceptional figure, continue with a presentation of the more intimate side of Luisa's life, and conclude with an overview of her fashion house signature style. A reception of bites, chocolates and bubbles will follow at this fabulous soiree to celebrate women!
Tickets and Information
Free admission, but calling for registration is recommended
415-788-7142
Italian Cultural Institute (ICI)
601 Van Ness Ave, Suite F (Opera Plaza) in San Francisco
Photo courtesy of ICI
Jon Nakamatsu, Beethoven and the Pines of Rome in San Jose
March 16, 17 & 18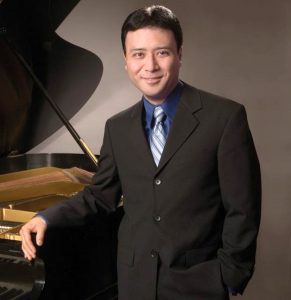 Enjoy season's highlights as Symphony Silicon Valley (SSV) under the baton of the brilliant Argentine guest conductor Maestro Carlos Vieu. presents an exciting concert with soloist virtuoso pianist Jon Nakamatsu who will be playing Ludwig van Beethoven's Piano Concerto No.3 in C minor, opus 37.
A native of California, Jon Nakamatsu claimed a distinguished place on the international musical scene in June, 1997 when he was named the Gold Medalist of the Tenth Van Cliburn International Piano Competition, the only American to have achieved this distinction since 1981.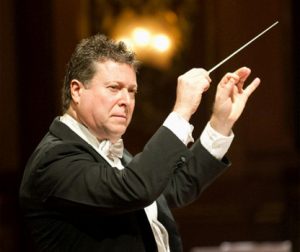 Maestro Carlos Vieu graduated from La Plata National University in his native Argentina, where he studied conducting with Guillermo Scarabino.
Maestro Vieu frequently conducts the major orchestras in Argentina, Spain, Armenia, USA, and opera productions in Peru, Uruguay and Chile.
The San Jose's concert repertoire will also include compositions by Claude Debussy, Inocente José Carreño and for a piece de resistance the Ottorino Respighi: Pines of Rome. This is truly a shining jewel of the performances not to be missed.
Tickets and Information
Prices range from $45 – $90
Discounts available for seniors and students
408.286.2600
California Theatre
345 South First Street in San Jose
Photo courtesy of SSV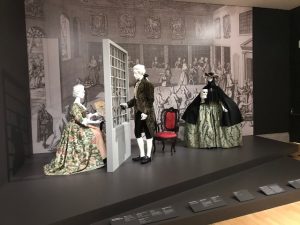 "Casanova: The Seduction of Europe" at Legion of Honor Museum
Through May 28, 2018
Explore the notoriously amorous Giacomo Casanova's 18th century Europe, from France and Italy to the Ottoman Empire and St. Petersburg, through the eyes of one of its most colorful characters.
Renowned mainly as the charming Cupid's Ambassador, seducer and a witty conversationalist, this amazing exhibit of 90 works including paintings, sculptures, works on paper, period furnishings, stunning porcelains ans lavish period costumes showcase an additional new image of Casanova as an adventurer, writer, art collector, international man of letters and historical traveler.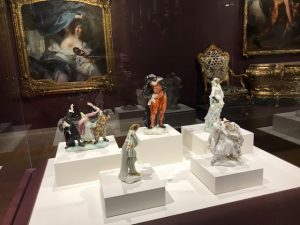 Spend a day in the beautiful setting of this museum, enjoy the museum's free restored organ concerts on the weekends and take a walk in the park around the museum. Definitely California at its best!
Tickets and Information
Call 415-750-3600
Legion of Honor Museum
100 34th Avenue in San Francisco
Photos by Lina Broydo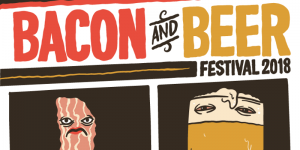 Bacon and Beer Festival at Jack London Square in Oakland
March 10, 2:30 p.m. to 5 p.m.
The 5th Annual Bacon and Beer Festival, is ready for the fans of fun!  Join the festivities and celebration of bacon and beer on the Oakland's picturesque waterfront's Jack London Square, the only publicly accessible mixed-use waterfront area and a well-known landmark since the mid-1800s. With its rich history as the heart of Oakland's Port operations, Jack London Square is a historic working waterfront and is one of the Bay Area's premier recreational, dining and commercial districts.
All proceeds from Bacon and Beer Festival will benefit Oakland Grown in their effort to build a thriving and equitable local economy by inspiring shoppers to direct their dollars to independent Oakland businesses, makers, and artists. The "Beast" in Show Award will be presented at the Festival for the best bacon dish and best beer, as voted by attendees and that's you.
The purchase of a ticket enables attendees to sample unlimited bacon-inspired dishes and beer tastings. All guests must be 21+ with valid ID.
Tickets and Information
Prices range from $45 to $65
Purchase tickets at http://bit.ly/2Gnbas3
Jack London Square
Market Building at 55 Harrison Avenue in Oakland
Photo courtesy of the B&B Festival