Washington DC, Mar 6 (EFE).- The government of the United States filed a lawsuit late Tuesday against the state of California over immigration laws that they alleged were unconstitutional and against the policies of President Donald Trump, local media reported.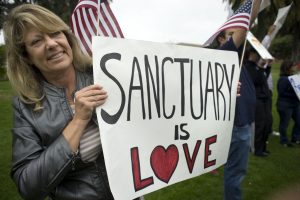 In the lawsuit, Attorney General Jeff Sessions urged a federal judge to block three laws approved in California in recent months, alleging they hamper immigration authorities from discharging their duties, including deportation of undocumented immigrants.

The laws "reflect a deliberate effort by California to obstruct the United States' enforcement of federal immigration law," the lawsuit said.

This is the Trump government's biggest offensive till date against the state of California, which owing to its large size and a clear dominance of the Democrats, has emerged as one of the major counterweights to Trump's policies, especially those related to immigration.

Sessions is expected to announce Wednesday the lawsuit during a meeting with law enforcement officials in California.

"The Department of Justice and the Trump administration are going to fight these unjust, unfair, and unconstitutional policies that are imposed on you," according to a prepared speech that the local media had accessed.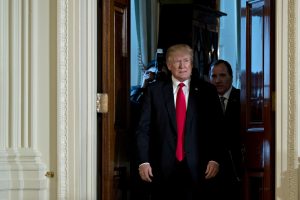 "We are fighting to make your jobs safer and to help you reduce crime in America. And I believe that we are going to win," the excerpt read.

The lawsuit is specifically directed at California Governor Jerry Brown and state Attorney General Xavier Becerra.

Brown has already termed the move a "political stunt" and claimed that Sessions had come to California to further divide and polarize the United States.

Becerra, on his part, defended the constitutionality of California laws and said that state and local entities have the right to determine policies that are best for them.

Sessions, under Trump's orders, has begun a campaign against "sanctuary" policies that shelter or protect undocumented immigrants from being deported.

Larger US cities, including Los Angeles, Chicago and New York, ruled by the opposition Democrats, have adopted these policies that hinder the sharing of information between the local police and immigration officers.