By Lina Broydo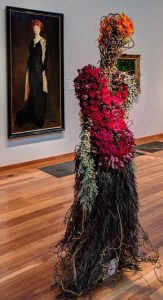 Bouquets to Art at de Young Museum
March 13 – 18
For one week only the floral takeover takes place at the de Young Museum in San Francisco. Renowned florists from the Bay Area to Tokyo breathe new life into the museum's collections enriching their own masterpieces inspired by famed works of art.
This is definitely a not to be missed experience.
Wear a lovely dress with flowers or a specially decorated with flowers hat and add a personal expression and a thrilling excitement to your visit.
I think I'll wear a pair of shoes made out of flowery silk fabric.
Yes, my friends, spring is in the air at the de Young Museum and at the Golden Gate Park the museum location.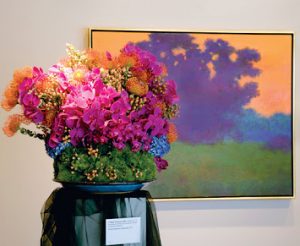 Tickets and Information
Price: $28, members of the museum: free
415-750-3600
www.deyoungmuseum.org/bouquets
De Young Museum
50 Hagiwara Tea Garden Drive in San Francisco
Photo courtesy of de Young

San Jose Youth Symphony Spring Concert
March 17 at 4 p.m.
Treat yourself and your family to an afternoon of musical spring awakening by the multi talented and award winning San Jose Youth Symphony performing  at the historic California Theater in downtown San Jose.
The concert will showcase two outstanding young soloists, winners of the 2017 Young Artists Competition: Michael Kong, violin, performing Tchaikovsky's Souvenir d'un lieu cher, and Judy Wang, pianist, performing Mendelssohn's Piano Concerto No. 1 in G minor.
The Philharmonic Orchestra  led by Music Director & Conductor, Yair Samet will also play Ponchielli's Dance of the Hours, from his ballet, "La Gioconda"  and conclude with Tchaikovsky's exciting Capriccio Italien. "The SJYS is among the most accomplished youth orchestras I have ever heard!" – Martin Adams, Irish Times. Yes, music aficionados life is beautiful with these brilliant young musicians.
Tickets and Information
Prices range from $10 to $20
408-885-9220
www.sjys.org
California Theater
345 South First Street in San Jose
Photo courtesy of SJYS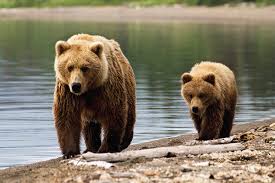 Bear in Mind: The Story of the California Grizzly
Through March 31, 2018
The relationship that Californians have had with the grizzly bear is one of fear and fascination.Scientists estimate that 10,000 grizzlies once lived in California, perhaps the densest population of brown bears on the continent.
However, through increased human settlement, loss of habitat, and hunting, by the early 1900s the California grizzly had vanished and could only be seen on the state flag.
Although now extinct in our state, the grizzly has long been a central character in California's history. Since the mid – 1800s, the grizzly has been used notably on the 1846 Bear Flag that originated in Sonoma and served as the model for the state flag.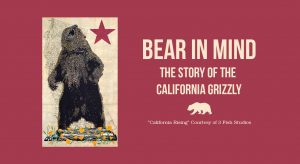 Very recently, the bear image has been used as a symbol of recovery and strength following the 2017 firestorms. And now by visiting this special exhibit you will know the rest of the story.
Tickets and Information
Prices range from $7 to $10
707-579-1500
www.museumsc.org
History Museum of Sonoma County
425 Seventh Street in Santa Rosa
Photo courtesy of Grizzly Bear Management Program: HM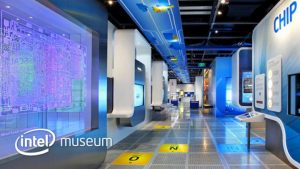 Intel Museum in Santa Clara
Ever wonder why it's called Silicon Valley? Visit the inspiring museum located at Intel Corporation, one of the most famous and highly respected companies in the world.
Take a journey through decades and learn how technology has evolved from telegrams to cellphones and how advanced chip designs and manufacturing have created and gave birth to Silicon Valley, technology's gateway to the univer
The museum is open Monday through Friday, 9 a.m. to 6 p.m. and Saturday, 10 a.m. to 5 p.m.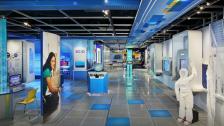 Tickets and Information
Free admission
408-765-5050
www.museum@intel.com
Intel Museum
2200 Mission College Blvd., Santa Clara
Photo courtesy of Intel Museum