Eliseo David Sierra
June 6, 1934 – January 23, 2018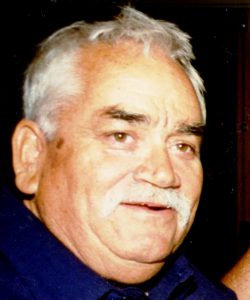 San José, March 12 – Eliseo David Sierra was the Coordinator of Fiestas Patrias Mexican Parades in Downtown San Jose for many years. He was a resident of San Jose, passed away from heart failure in San Jose, CA on January 23, 2018. He is survived by his wife Gloria Caravayo Sierra and his sister, Mary S Guerrero of San Jose. For 50 years, he and his wife Gloria were involved in many groups and activities which built and strengthened our community.
Friends and family are invited to a memorial celebration of his life on Tuesday, March 13, 2018 from 5:00 PM until 7:30 PM at Mayfair Community Center, 2039 Kammerer Ave, San Jose, CA 95116.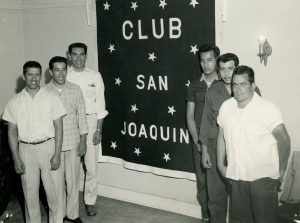 He was born in Ontario, CA. His migrant worker parents settled in Woodlake, CA. He was a talented writer at Woodlake High School where he graduated in 1952. He moved to Los Angeles and attended Woodbury College where he was a member of Sigma Sigma Phi Nu Fraternity.
He moved to San Jose in 1959 and began working as a typesetter for Victor Hillis and Sons Printing in1960. In those years, he also met Humberto Garcia II, Founder and Publisher of El Excentrico Magazine. David later became Assistant Editor of El Excentrico, a position he held for 15 years.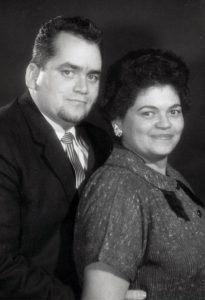 He started Club San Joaquin, a sports club made up of men from the valley. His lifelong interest in sports led to his becoming the first Commissioner of the United Club Council League, a local Mexican American Sports League. Some of the sports teams were part of a "5-foot-9-inches league", which referred to the maximum height of the players.
He was not a veteran but was nominated for membership in the San Jose American GI Forum (AGIF) in 1964 and served as Chairman of the group for three terms between 1967 and 1978.
He was instrumental in establishing the San Jose American GI Forum Scholarship Foundation Awards Program which provided more than $1,000,000 in scholarships so high school students could attend college.
He served for 20 years as Editor of The Leader, the San Jose AGIF Newsletter and as Editor of The Forumeer, the National AGIF Newsletter.
Congressman Don Edwards honored David and the American GI Forum by placing his work in The Congressional Record.
He served on the San Jose AGIF Board of Directors for nineteen years until 1987 when he became Office Manager for the San Jose AGIF Vida Nueva Project which provided adult residential and outpatient alcohol and drug counseling services.
Vida Nueva also sponsored the Annual Barrio Conference at Elmwood Correctional Facility in Milpitas, to sensitize high school youth to the consequences of alcohol and drug abuse.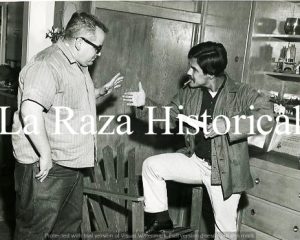 From 1987 until 2000, he was instrumental in organizing the annual Mexican Fiestas Patrias Parades and Celebrations of Cinco de Mayo and 16th of September in downtown San Jose.
He was an avid golfer, served on the board of The Mexican American Golf Association and coordinated local and state tournaments for the AGI Forum.
In the last years of his life, he wrote " Con Safos: a Chicano's Journey through Life in California". This 900 page manuscript about his personal and social experiences has been digitized by San Jose State University Scholarworks. A free copy can be downloaded at their website.
By Ramón J. Martínez.