By Lina Broydo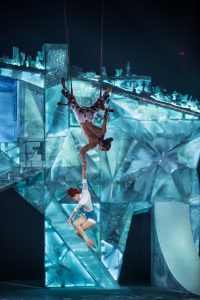 Cirque du Soleil "Crystal" on Ice at SAP Center in San Jose
March 28 through April 1, 2018
The Magnificent Cirque du Soleil brand new production of 'Crystal" is coming to the Bay Area and you should not miss it!  This is a new kind of performance as Cirque du Soleil meets the ice.
World-class ice skaters and acrobats take their new frozen playground by storm with speed and fluidity as they challenge the laws of gravity with a flurry of unexpected and spellbinding acrobatics.
"Crystal" is about discovering one's individuality and uniqueness as it ventures out on thin ice. This will be the only Northern California engagement of "Crystal." You simply have to see it to believe it!
Tickets and Information
The ticket prices for Crystal Cirque du Soleil are: $56–$160
Tickets can be purchased by visiting cirquedusoliel.com/crystal
www.centersanjose.com
SAP Center
525 W. Santa Clara Street in San Jose
Photos courtesy of Matt Beard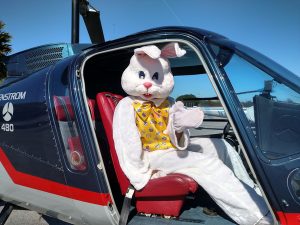 Easter Celebration at Hiller Aviation Museum in San Carlos
March 31, 10 a.m.to 1 p.m.
Have fun at the museum's Easter Eggstravaganza and greet  Easter Bunny as he/she arrives by a personal helicopter at 11 a.m. sharp. Get an Easter Egg straight from the Bunny and enjoy face painting, a bounce house and slide, and don't forget to see an amazing model trains display in the beautiful settings crafted by dedicated enthusiasts.
The Hiller Museum was founded by Stanley Hiller in 1998. It specializes in northern California aircraft and helicopter history. The museum is an affiliate within the Smithsonian Affiliation program.This museum has the best gift shop and not only for kids!
Tickets and Information
Prices range from $11 to $16
650-654-0200
www.hiller.org
Hiller Aviation Museum (HAM)
601 Skyway Road in San Carlos
Photos courtesy of the HAM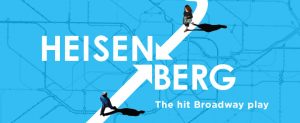 "Heisenberg" at ACT in San Francisco
Through April 8
Definitely a mentally and visually stimulating play about two free-spirited characters who meet at London's train station. When a British butcher Alex in his 70s is unexpectedly approached and kissed by a much younger, probably half his age American woman Georgie – the turbulence sets his world on fire.
Lots of semi-rough language predominately from the lady, (or is she?) suspicion, infatuation, attraction and yes, eventually love making fill and fulfill the 90 minutes stage production in this emotionally and energetically charged comedy or is it a reality of a passage of life on a very creatively manipulated stage at San Francisco's ACT Theater.
Uniquely crafted  by a Tony Award-winning playwright Simon Stephens and perfectly acted by the Bay Area veteran actor James Carpenter as Alex and Sarah Grace Wilson in her ACT debut as Georgie, this is a typical scenario of a collision between two people showcasing how opposites attract. Definitely an entertaining night at the theater. I highly recommend.
Tickets and Information
Prices start at $55
415-749-2228
www.act-sf.org
415 Geary Street in San Francisco
Photo courtesy of ACT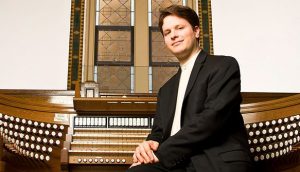 Paul Jacobs Play Bach in San Francisco
April 8 at 3 p.m.
Ahh Johann Sebastian Bach! One of my favorite composers. The only organist to win a Grammy Award, Paul Jacobs is famed for his fierce musical knowledge and extraordinary connoisseurship of Bach.
Experience his formidable technique in a program of composer's greatest five organ masterworks including the exhilarating showpiece, Toccata and Fugue in D minor. And when the audience applause reaches pianissimo, Jacobs will also gift us by playing Liszt's Fantasy and Fugue on the Chorale. Truly a memorable afternoon in the city.
Tickets and Information
Prices start at $28
415-864-6000
Davies Symphony Hall
Grove Street between Van Ness and Franklin Streets in San Francisco
Photo courtesy of SF Symphony