Washington, Mar 22 (EFE).- The House of Representatives on Thursday approved a $1.3 trillion federal budget bill, including more funds for the Pentagon and $1.6 billion – substantially less than President Donald Trump had requested – for the controversial wall along the US-Mexico border.

Lawmakers approved the bill in a 256-167 vote.

The bill thus managed to overcome the rejection of the Republican's hardline wing, the members of which had threatened to block the measure, made public on Wednesday, because they said that they had not had enough time to review it in detail due to its 2,232-page length.

Now, however, the bill will be sent to the Senate, which must give it the green light before midnight Friday to avoid a government shutdown as previously-allocated funding runs out, a situation which – if it were to occur – would be the third partial closure of the federal government since January.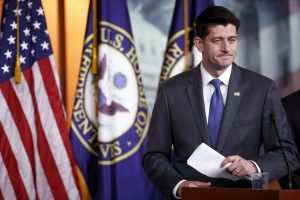 The White House said Thursday that Trump backs the legislation and will sign it despite the fact that it does not address some of his requests on immigration.

The agreement provides funds for US government agencies until September 2018 and is part of the two-year budget deal reached by Democrats and Republicans in February with the aim of ending the stopgap funding measures, which had been the target of much criticism.

The bill includes $1.6 billion for the US-Mexico border wall, far below the $25 billion requested by Trump, and it also imposes significant restrictions on how the government may spend those funds.

Specifically, the bill establishes restrictions on the amount – or length – of wall that can be built and where it can be located, saying that, for example, of the $1.6 billion, $251 million must be used to renovate or upgrade the double fence that already exists between San Diego, California, and Tijuana, Mexico.

Despite Democratic pressure, the agreement does not offer a solution to the situation of young undocumented migrants who were brought to this country as children – people known as "Dreamers" and who had been protected from deportation under the Deferred Action for Childhood Arrivals (DACA) program

That program was implemented in 2012 by then-President Barack Obama but Trump ordered it to be eliminated by this month, a decision that was temporarily blocked by the courts.

At first, Democrats had conditioned their support for any budget bill on finding a solution for the Dreamers, but ultimately they yielded on that demand.

The budget, in addition, includes a $78 billion funding increase for the Pentagon and $52 million more for social programs within the US.