Phoenix, Mar 28 (EFE).- With humor and without fear of using strong language, a group of young people in Phoenix, Arizona, has formed a movement that has turned to memes, gifs (short animations) and other means of expression to oppose the criminalization of immigrants.

"Memes vs Trump" is the name they chose for their movement, which is active on social networks, blogs and websites, using the hashtags #FuckTrump and #ChingaLaMigra and employing strong language because, they say, "the anger should not be covered up."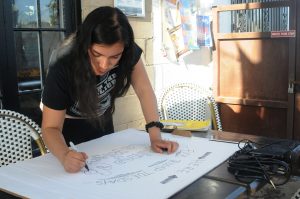 "We want people in this country to start building a movement against Donald Trump. We have had enough with this administration giving so much power to ICE (Immigration and Customs Enforcement) and we seek to create resistance with these visual means," Lucia Sandoval, a member of the Puente Arizona migrant justice organization, told EFE.

"We are fed up and we believe that it is important to continuously expose and confront the administration's injustices," Sandoval said.

The initiative was launched on Tuesday, when several memes were presented, including one showing former sheriff Joe Arpaio and Donald Trump running along a road holding hands.

The 24-year-old Sandoval said the group had previously gathered memes against Arpaio, the "most feared ex-sheriff in Arizona."

"We are creating a resistance and that is why we use strong language. A new generation of young people who are very angry is emerging, and we have to recognize this; the anger should not be covered up," Sandoval said.