By Lina Broydo
"Head Over Hill" & "We Got the Beet" – A Perfectly Delicious Duet in San Francisco 
April 10 through May 6
Welcome to the bizarre, delicious, frozen universe of Humphry Slocombe as they create a special limited edition ice cream flavor celebrating the pre-Broadway engagement of "Head Over Heels" the new musical comedy featuring the iconic music of The Go-Go's. Using whole organic beets, "We Got the Beet" incorporates homemade raspberry jam and hand-squeezed lime juice to create a flavor that is light and fruity.
The creamy pink creation made with Straus Family Farm Organic dairy carries a sweetness from the beets, highlighting the all natural ingredients in the handmade ice cream.
Beginning Sunday, April 1, "We Got the Beet" will be available at all Humphry Slocombe locations (2790 Harrison Street and 1 Ferry Building in San Francisco; and The Hive: 2335 Broadway, Oakland).
And it is not the April Fools Day joke. Humphry Slocombe will serve complimentary scoops of the ice cream flavor on opening night of "Head Over Hills."   Directed by Tony Award winner Michael Mayer "Head Over Hills" is an unpredictable, Elizabethan romp about a royal family that must prevent an oracle's prophecy of doom.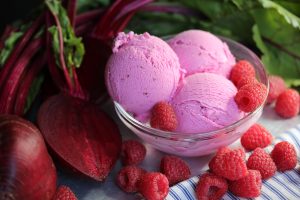 In order to save their beloved kingdom, the family embarks on an extravagant journey wrought with mistaken identities, jealous lovers, sexual awakening, scandal and self-discovery, where everything (and everyone) is not quite what it seems. A perfectly suited play just in time for the real Royal Wedding in England.
Tickets and Inofrmation
Prices range from $29 to $175
415-358-1220
sfcurran.com
Curran Theatre
445 Geary Street in San Francisco
Photo courtesy of Curran Theatre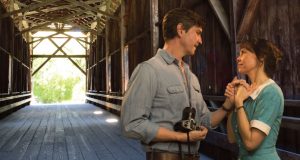 "The Bridges of Madison County" Adds Romance to Silicon Valley
April 4 though 29
We definitely need more romance amid the non-romantic high tech explosion in the heart of Silicon Valley and "The Bridges of Madison County" play certainly delivers. The 2014 Tony award-winning musical based on the 1992 bestselling novel by James Waller about love both lost and found in the cornfields of Iowa in 1965, will be presented by TheatreWorks Silicon Valley.
This passionate musical follows the unexpected affair of a devoted Italian-born housewife and a roving National Geographic photographer set over for sensual, heart-stirring days. By the way "The Bridges of Madison County" movie staring actor Clint Eastwood and actress Meryl Streep, who won an Oscar for her role in this movie, was one of the most romantic movies ever made in Hollywood. And now you can witness this romance live on stage.
Tickets and Information
Prices range from $40 to $100
650-463-1960
theatreworks.org
Mountain View Center for the Performing Arts
500 Castro Street in Mountain View
Photo courtesy of Kevin Berne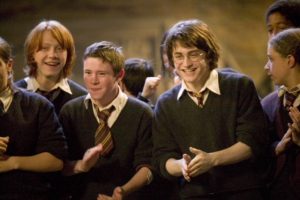 Harry Potter and Symphony Silicon Valley Get Together in San Jose
April 7 at 2:30 p.m. and 7:30 p.m.
April 8 at 1:30 p.m.
The wizarding world of Harry Potter is alive and well at the spectacular concert of the fourth installment of the "Harry Potter and the Goblet of Fire" film concert series with Symphony Silicon Valley and the SSV Chorale. Experience the magic of this musical journey while the film plays on a high definition screen above the stage.
Under the brilliant baton of Justin Freer, one of the most sought-after conductors of film music, will fulfill your world of fantasy as Harry Potter's name emerges from the Goblet of Fire and he becomes a competitor in a grueling battle for glory among three wizarding schools – the Triwizard Tournament.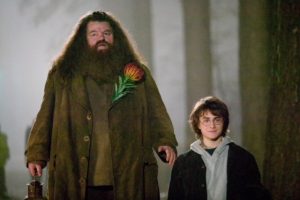 In this fourth film adaptation of J.K. Rowling's Harry Potter series, everything changes as Harry, Ron and Hermoine leave childhood forever and take on challenges greater than anything they could have imagined. This definitely can not get more exciting! This film concert series has been created by CineConcerts, in partnership with Warner Bros. See you in San Jose!
Tickets and Information
Prices range from $45 to $95
408-286-2600, ext. 23
symphonysiliconvalley.org
San Jose Center for The Performing Arts
255 S. Almaden Blvd. in San Jose
Photo Courtesy of Warner Bros. Entertainment Inc.
Bloom Towns – Going Native Garden Tour 
April 7 & 8; 10 a.m. to 4 p.m.
A free, self-guided tour of native gardens in Santa Clara Valley & Peninsula, San Francisco and Bay Area are offered to the environmentally minded gardeners in 46 mostly private home gardens and  grounds are organized and offered by the California Native Plant Society with an association of the well known master gardeners.
Each garden showcases indigenous California plants and many of this year's locations will highlight the use of water-smart irrigation systems.
Don't forget to bring your notepad to record all the secrets of growing a fabulous garden and be smart about it. Part of the proceeds benefit Going Native Garden Tour
Tickets and Information
Admission is free
Photo courtesy of Going Native Garden Tour