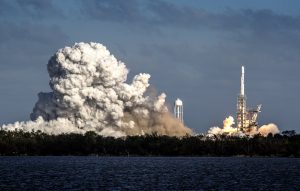 Washington, Mar 30 (EFE).- American aerospace company SpaceX on Friday successfully launched a Falcon 9 rocket carrying 10 telecommunications satellites from the Vandenberg Air Force Base in Southern California.
The Iridium-NEXT satellites were launched Friday morning for McLean, Virginia-based satellite operator Iridium Communications.

The Iridium-5 NEXT Mission marked the fifth set of 10 satellites that Elon Musk's SpaceX has launched for its customer's Iridium NEXT global satellite constellation.

The contract calls for SpaceX to launch a total of 75 satellites for Iridium.

The launch took place on schedule at 7.13 am.

"Successful deployment of all 10 @IridiumComm NEXT satellites to low-Earth orbit confirmed," Musk's company said on Twitter.

SpaceX's next launch is scheduled for April 2, when another Falcon 9 rocket will be used in a cargo resupply mission to the International Space Station.

That rocket is scheduled to lift off Monday afternoon from Cape Canaveral, Florida.