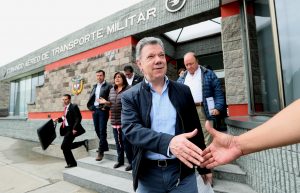 Bogota, Apr 2 (EFE).- The reconstruction of Mocoa, a city in southern Colombia that was devastated a year ago by an avalanche that left 335 people dead, took a step back toward normal with the delivery of 28 new houses to families left homeless.

Colombian President Juan Manuel Santos was scheduled to inspect the constructions this Monday and present the keys to the new houses to the beneficiaries in person, but had to cancel his trip due to bad weather conditions.

"Unfortunately time does no allow us to travel to Mocoa as we intended. Therefore we'll meet with all the officials to weigh how the reconstruction turned out," he told reporters at the Military Air Transport Command (Catam) in Bogota, from where he had meant to fly to the capital of Putumayo province.

Between the night of March 31 and the morning of April 1, 2017, heavy rains caused the local Mulato and Sangoyaco Rivers to overflow their banks and wipe out everything in their paths.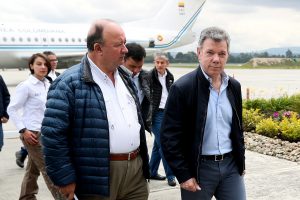 As a consequence, the city of some 50,000 inhabitants was left incommunicado by land, with streets blocked by rocks piled up to six meters high that are still there, and without either water or electricity.

With the funds assigned for reconstruction, which requires an investment of 1.2 billion pesos ($431 million), the government committed to building 1,209 houses.

"Today 28 of the first 100 homes are ready, and the rest will be done in the next two weeks. Another 200 will be delivered in July, and 909 more in September 2019. They're perhaps the largest free houses we've ever given away.
They're homes of 64 square meters (690 square feet) and very decent.
The funds are assured and the bidding is open," the president said.

Though for the 22,310 left homeless in Mocoa the progress has seemed very slow, it's going much quicker than in Armenia, a city in central Colombia that on Jan. 25, 1999, was shaken by a magnitude-6.1 earthquake that killed 1,900 people and destroyed 13,000 buildings.
It took 15 months to deliver the first new home.