By Lina Broydo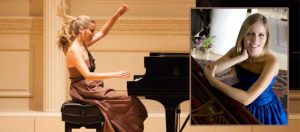 Venezuelan Pianist Gabriela Martinez Performs in San Jose
April 15 at 2:30 p.m.
A true musical treat is anticipated in the heart of Silicon Valley as the young virtuoso pianist Gabriela Martinez is heading from Venezuela to San Jose with a rich repertoire including compositions of  "Los majos enamorados" by Enrique Granados; Bagatelles Op. 33 by Ludwig van Beethoven; "Amplified Soul" by Dan Visconti; "Picture Etudes" by Adam Schoenberg; "La Comparsa" by Ernesto Lecuona and "Danzas Argentinas, Op. 2" by Alberto Ginasteras.
And hopefully many more following the thunderous applause. Ms. Martinez has performed with the world's leading symphonies including San Francisco Symphony and the Chicago Symphony Orchestra and at such esteemed venues as Carnegie Hall, Avery Fisher Hall, Alice Tully Hall, Salzburg's Grosses Festspielhaus, Copenhagen's Tivoli Gardens, and Paris's Palace of Versailles. She has won critical acclaim for her brilliant technique and aesthetic sensitivity.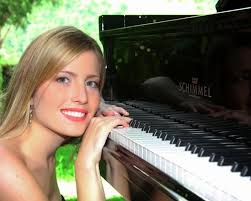 Ms. Martinez was the First Prize winner of the Anton G. Rubinstein International Piano Competition, and was a semifinalist at the 12th Van Cliburn International Piano Competition, where she also received the Jury Discretionary Award. She began her piano studies in Caracas with her mother, Alicia Gaggioni, and attended The Juilliard School, where she earned her Bachelor and Master of Music degrees as a full scholarship student of Yoheved Kaplinsky.
Ms. Martinez was a fellow of Carnegie Hall's The Academy, and a member of Ensemble Connect (formerly known as Ensemble ACJW), while concurrently working on her doctoral studies with Marco Antonio de Almeida in Halle, Germany. Ms Martinez is a distinguished Steinway Artist. Don't miss the pre-concert lecture – 1:45 p.m. and post concert meet-and-greet. Turn on your post concert  i-phone app for some photo-op..
Tickets and Information
Prices range from $40 to $60
408-990-0872
www.steinwaysociety.com
Trianon Theatre
72 N. 5th Street in San Jose
Photo courtesy of Steinway Society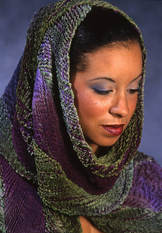 Step Into Fashion to Stomp Out Cancer!
April 14, 10 a.m. to 4 p.m.
Enjoy a fabulous afternoon of fashions as the Palo Alto Medical Foundation (PAMF) Department of Philanthropy presents the Third Annual "Step into Fashions" fundraiser in support of cancer patients in Santa Cruz County.
Shop for a good cause as 40 of California's talented designers will showcase and sell their latest couture creations, handbags, accessories, jewelry and wearable art with 25% of sales going directly to benefit cancer patients.
Complimentary coffee will be served from 12:30 to 1:30 p.m. and complimentary tea time with scones from 2:30 to 3:30 p.m.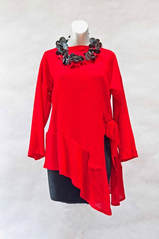 Do not miss seminars on clothing trends by renowned Image Consultant Alyce Parsons and meet in person the local television personality and fashion shows producer Joyce Anderson who will offer talks on accessorizing.
Tickets and Information
$15 admission includes free parking
Boxed lunches are available for an additional $15 and must be pre-ordered
831-458-6391
stepintofashion.org
Cocoanut Grove
400 Beach Street in Santa Cruz
Photo courtesy of Step Into Fashion

Cherry Blossom Festival in San Francisco 
April 14 through April  22
San Francisco is drowning in cherry blossoms: its time to celebrate the Northern California Cherry Blossom Festival (NCCBF), one of California's most prominent celebrations of Asian traditions. Each year, over 200,000 people attend this dazzling display showcasing the color and grace of the Japanese culture and the diversity of the Japanese American Community. All are welcome to join in the festivities in San Francisco's Japantown! The festival will be held on Post Street between Laguna and Fillmore Streets.
There will be food booths, cultural performances, martial arts, live bands, the annual Queen Program, and the highly anticipated The Grand Parade which will be held on the second Sunday of the festival, beginning at City Hall and concluding in Japantown.
The NCCBF is said to be the second largest festival outside of Washington, D.C. to celebrate the blooming of cherry blossoms; and held at one of three remaining Japantowns in the United States.
This two-weekend-long Festival, like the cherry blossom, has come to symbolize spring's late arrival in the sometime famously fog-shrouded San Francisco. Sakura Matsuri, Inc. is a non-profit charitable organization that sponsors the annual NCCBF also known as the San Francisco Cherry Blossom Festival which educates and promotes the cultural heritage of Japan that is preserved by Northern California Japanese American communities by demonstrating and exhibiting Japanese customs and traditions. The Festival also serves to cultivate the alliance between Japan and United States.
Information 
Admission to the event is free and open to the public.
Visit sfcherryblossom.org for additional details
Photo courtesy of the Sakura Matsuri, Inc. 
The Best Arias in the Area: A Musical Tribute to Caruso and Lanza 
April 14 at 8 p.m.
Celebrate two of history's greatest tenors Enrico Caruso and Mario Lanza at a special live performance by an American tenor Joseph Frank and an Italian tenor Pasquale Esposito at the Hammer Theater in San Jose.
The impressive concert recounting the lives of famous tenors through music will also feature the San Jose State University's Orchestra and Choir under the brilliant baton of Maestro Fred Cohen.
In celebration of their legacy San Jose State University (SJSU) wants to pave the way for future SJSU students by making this event a fundraiser for the university's opera program. Bravo to all involved!
Tickets and Information
Prices range from $8 to $32
408-528-6308
Hammer Theater
101 Paseo de San Antonio in San Jose
Photo courtesy of Hammer Theater