By Lina Broydo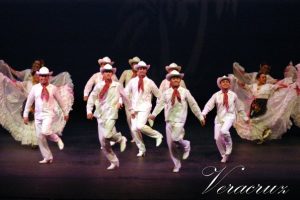 Cinco de Mayo Dance Festival in Oakland 
May 5, Noon to 7 p.m.
Eat, dance and be merry at the Jack London Square in Oakland as it is pleased to present the first-ever Cinco de Mayo Dance Festival!  The festival features turf battles hosted by Chuy Gomez, Randy McPhly and Johhny5, with live music from DJ NiQ and Freddy Flowpez. A separate dance competition will also be held which is open to the public.
The festival will be highlighted by the live Latin performances and entertainment including traditional Folklorico dancing from Ballet Folklorico, Quebradita dancing from the Allstar Dancers, Banda music from Codigo 30-30, dancing horses from Rancho Uva Blanka, and live painting from DJ AGANA and La Cocina Loca. Additional offerings include Chicano Lowrider Cars, BMX stunts, prize giveaways, and local vendors and eats.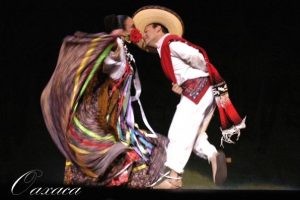 The Cinco de Mayo Dance Festival is open to the public of all ages and free to attend, with food and beverage available for purchase.
TURFinc is an Oakland-based company dedicated to creating positive changes in the community through dance, and Jack London Square, for participants and viewers of all ages.
It provides a platform for dancers to develop their abilities and the opportunity to audition for jobs as performers in commercials, concerts, music videos and private events.
About Jack London Square: Situated in Oakland along the Oakland/Alameda estuary, Jack London Square is Oakland's only publicly accessible mixed-use waterfront area and a well-known landmark since the mid-1800's. Happy Cinco de Mayo!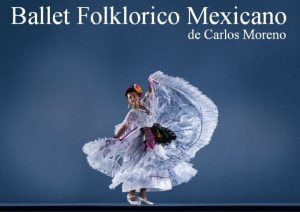 Tickets and Information
Free admission
510/645-9292
www.jacklondonsquare.com
Jack London Square in Oakland
Photos courtesy of the Cinco de Mayo Dance Festival
Virtuoso Pianist Yuja Wang Returns to San Francisco 
May 6 at 7:30 p.m.
Davies Symphony Hall concludes the San Francisco Symphony's 2017–18 Great Performers Series with a solo recital by pianist Yuja Wang, one of the most celebrated pianists of our time.
Since her 2006 debut at the San Francisco Symphony Wang wowed the audiences around the world with her singular blend of technical prowess, keen musical insight, and emotional depth establishing her as one of the world's finest performers.
An exclusive Deutsche Grammophon artist since 2009, Wang has released three solo albums and two concerto recordings to date, garnering two Grammy nominations.
Intriguing the public both with her artistry and with her sense of style, Wang has been the subject of television documentaries and graced the pages of magazines ranging from arts and culture to fashion.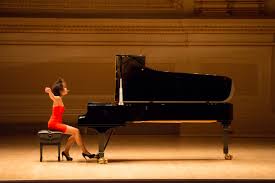 Yuja Wang is a Rolex ambassador and a distinguished Steinway Artist. Be ready to hear Yuja Wang performing and showcasing the works by Prokofiev, Scriabin, Chopin, and Ligeti and see her stunning fashions only a few pianists dare to wear.

Tickets and Information 
Prices range from $30 to $220
415-864-6000
sfsymphony.org
Davies Symphony Hall
201 Van Ness Avenue in San Francisco.
Photo courtesy of SF Symphony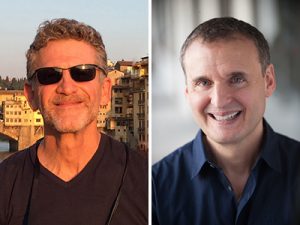 Celebration of Israel Cuisine 
April 18 at 7:30 p.m.
Delicious news from the land of milk and honey as Israel celebrates its 70th anniversary as well as its culinary revolution.
You are invited to attend a screening of the Tel Aviv episode of "Somebody Feed Phil" and taste of the amazing Israeli wines and cuisine. Meet and hear stories from Phil Rosenthal, creator of "Everybody Loves Raymond" and the new Netflix series "Somebody Feed Phil," with Steven Rothfeld, a world-class photographer and author of "Israel Eats".
From north to south, Tel Aviv to Jerusalem, chefs and food growers have branched out from a vast array of cultural influences and traditions in Israel's history to create fresh, contemporary fusions and flavors. Following the presentations, enjoy an open discussion with Phil and Steven.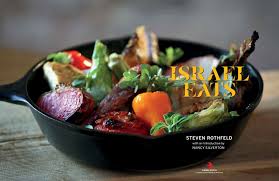 Participants will have a chance to taste Israeli bites and wines. "Israel Eats" books will be available for purchase and hopefully autographed by thee authors at this event. Get inspired and join other foodies to experience it at this event sponsored by The Israel Ministry of Tourism. Shalom and congratulation Israel! on your 70th Anniversary!
Tickets and Information
Price: $25
650-223-8700
paloaltojcc.org/israel70
Oshman Family JCC
Schultz Cultural Events Hall
3921 Fabian Way in Palo Alto
Photo courtesy of The IMT and Steven Rothfeld
"Keith Moon: The Real Me" in Redwood City
April 20 through 22.
Friday and Saturday at 8:00 p.m. Sunday at 6:00.p.m.
"Keith Moon: The Real Me" (story of legendary drummer for The Who) explodes on the stage with all the turmoil and excitement of the wildest drummer in rock and roll history.
A living legend during his lifetime, Keith Moon still stands as the pinnacle of rock-star extremism—both in life and music. The play explores the mind of Keith Moon, as he attempts to save himself from the unbearable burden of living up to (or down to) his self-created legend of 'Moon the Loon'. As Keith attempts to save himself from himself, he takes the audience on a journey through his early struggles, his joining The Who, and their rise as one of the world's greatest rock bands.
By the show's end, the audience intimately knows the man behind the myth—his acute vulnerability and insecurity, and his struggle to escape the ever-looming rock and roll crash landing. The show has been nominated for a Bay Area Theatre Critics Circle Award for best Solo Performance. The writer/star of the show is a Bay Area artist living in San Francisco.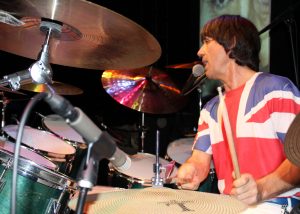 The musical director is an actual member of The Who. All the music has been licensed by Pete Townshend of The Who. Written and Performed by Mick Berry. Songs by Pete Townshend. Directed by Nancy Carlin. Music Directed by Frank Simes. You are really in for a special treat. "Fantastic…absolutely incredible job…of actually trying to take on the life essence. You almost really believe he's playing right there along with The Who," by Alan Samson, "Stepping Out", New Orleans. Need I say more? See you in The Dragon Theatre in Redwood City.
Tickets and Information 
$20 online at www.KeithMoonTheRealMe.com or $25 at the door.
Also available through Brown Paper Tickets: 1.800.838.3006 or Keith Moon: The Real Me @ Dragon Theatre
Dragon Theater
2120 Broadway in Redwood City
Photo courtesy of "Keith Moon: The Real Me "