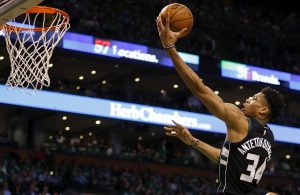 Boston, USA, Apr 17 (EFE).- Guard Jaylen Brown scored 30 points and led the attack for the Boston Celtics, who beat the Milwaukee Bucks 120-106 in the Game 2 of Round 1 of the playoffs of the Eastern Conference at the TD Garden on Tuesday.

In the absence of star point guard and franchise player Kyrie Irving, who will miss the entire season due to an injured left knee, Brown emerged as the leader the Celtics needed, putting up a career-high score in a game of the final phase.

"Teams have been writing us off all year and we just keep proving people wrong," Brown said after the game.

Point guard Terry Rozier, the hero of Game 1, put up 23 points and forward Marcus Morris came off the bench to score 18 points for the Celtics, who now have a 2-0 lead in the best-of-seven series.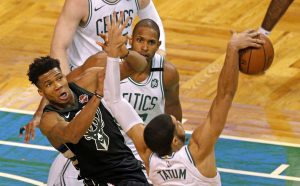 Center Al Horford put up 16 points in 35 minutes of play and shot 7-for-11 from the field, including one three-pointer, 1-of-2 from the line, five rebounds and four assists.

The Celtics shot 53 percent from the field while the Bucks shot 60 percent.

Forward Giannis Antetokounmpo led the scoring for the Bucks once again, scoring 30 points, including nine rebounds and eight assists, for the Bucks, who were no match for the consistency of the Celtics' offense.

Khris Middleton, with 25 points, was the second highest scorer, while forward John Henson and Eric Bledsoe put up 12 points each.

Game 3 will be played on Friday at the BMO Harris Bradley Center in Milwaukee.