By Lina Broydo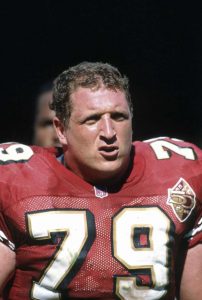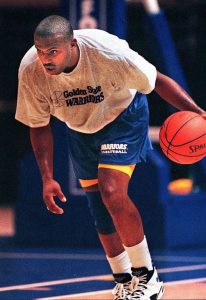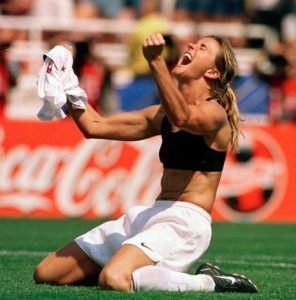 The Bay Area Sports Hall of Fame Honors Five Sport Legends in San Francisco 
May 21 at 5 p.m.
You are invited to celebrate 38 years of enshrining the great athletes of the Bay Area at an exciting gala banquet in San Francisco as the Bay Area Sports Hall of Fame organization honors five Bay Area sport legends: Harris Barton, SF 49ers Offensive Lineman, 2-time All-Pro, three time Superbowl Champion; Matt Cain,  SF Giants pitcher, three time All-Star, two time World Series Champion who pitched a perfect game in June 2012; Brandi Chastain, USA Soccer, NCAA Freshman of the Year, 2 Olympic Gold medalist, 2 World Cup Champion, graduate of Santa Clara University, CA.; Tim Hardaway,  Golden State Warriors, 5 time NBA All Star, All NBA first team in 1997; John McVay, Head Coach in both the World Football League and National Football League, VIP/Director of Football for the SF 49ers presiding over five Super Bowl seasons.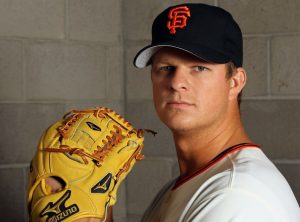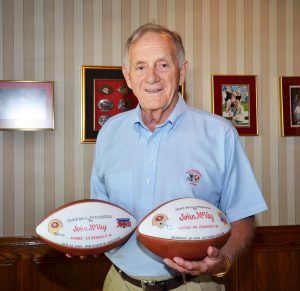 In addition to the current inductees, many celebrities and past BASHOF inductees including Joe Montana, Jerry Rice, Roger Craig, Johnny Moseley, are expected to attend. Mingle, chat and take photos with your true American idols of sports. And say Hi to me as I have been attending this amazing event since its inception. The Bay Area Sports Hall of Fame (BASHOF) is a 501 (c)(3) nonprofit organization helping kids play sports.
Tickets and information
$750 individual ticket; $7500 Sponsors Table for 10
415-296-5606
Westin St. Francis Historic Hotel – 335 Powell Street at Union Square in San Francisco
Photos courtesy of BASHOF
"An American Story: Norman Mineta and His Legacy" 
May 10 at 7 p.m. at the Castro Theater in San Francisco 
The Bay Area salutes the legendary Norman Mineta at a special screening of "An American Story: "Norman Mineta and His Legacy" movie produced by Dianne Fukami and Debra Nakatomi is about the former San Jose Mayor, Congressman,  Cabinet Secretary, founder of the Mineta Transit Institute (MTI), veteran and World War II incarceration camp survivor.
Norman Mineta's life premiers on the big screen as the Opening Night film as part of the Center for Asian American Media's (CAAM) film festival. "An American Story" highlights the challenges Mineta and his family faced while incarcerated at Hear Mountain, Wyoming as an 11-year old boy, inspiring him to become a community leader. Considered a man of many "firsts", Mineta personifies the dreams and aspirations of the Asian American community.
Tickets and Information
$25 Screening only; $50 Screening and Gala reception
CAAMFest36
Castro Theater – 429 Castro Street in San Francisco
Photo of Norman Mineta courtesy of MTI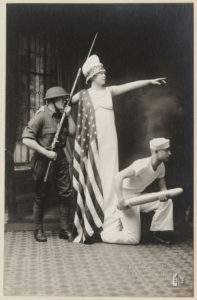 "Over Here: Americans at Home in World War I"
Now through May 27, 2018
As part of the centennial commemoration of WWI, the Los Altos History Museum is hosting a special traveling exhibit created by the National Archives.
The selected photos represent the United States participation from April 1917 until November 1918 and highlights three aspects: 1. Mobilizing the Nation; 2. Stirring Patriotic Passions  and 3. Policing Enemies at Home. This photo exhibit is showcasing a very short span of time of the U.S. participation in the process of going to war and how it plunged Americans into the global stage and exposed millions to foreign lands, modern warfare and created significant social changes at home.
The museum's curators have added a number of free programs, lectures and panel discussions in order to enrich the visitor's experience and expand their knowledge about this challenging era in the history of the world. The exhibition will be augmented with stories of local figures who were involved with and impacted by World War I, including the Duveneck and Cranston families.
Tickets and Information
Price of Admission
650-948-9427
losaltoshistory.org
Los Altos History Museum – 51 South San Antonio Road in Los Altos
Photo courtesy of LAHM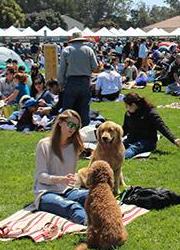 Only on Sundays – Presidio Picnics  ​​​​​​​​​​​​​​​​​​​​​in San Francisco 
Now through October 21, 2018; 11 a.m. to 4 p.m.
Grab a blanket, bring your kids and your four-legged friends and head to your national park for the 6th season of Presdio Picnic​. This great family event takes place on the Presidio's beautiful Main Parade Ground, a seven-acre lawn with views of the park, the city and the San Francisco Bay.
Presidio Picnic features: ​A rotating lineup of 25 international mobile food creators representing the best of San Francisco's multicultural food scene; Free Yoga class every Sunday from 11am to 12 am; Free Presidio Y Bike: learn to ride lessons for kids every 1st Sunday of the month. Bicycles and helmets provided; Roving Ranger every 3rd Sunday of the month at Sheridan & Anza; Cultural Dance Program every 4th Sunday of the month. Final performance is 10/14.
Last day of Picnics is 10/21. Get to the Presidio on the free PresidiGo Downtown Shuttle OR https://www.presidio.gov/transportation/public-transit. Yes, this is California at its best. Don't wait to have fun! And remember: Help make Presidio Picnic a zero-waste event! The visitors are encouraged to show their love for the environment by participating in the "leave no trace" ethos. All food containers and service are are 100% compostable. Bring your own water bottle and use our free water refilling station in lieu of the sale of bottled water.
Tickets and Information: Free admission
www.presidio.gov
Main Parade Ground/Presidio – Sheridan Avenue in San Francisco
Photos courtesy of Presidio Picnics