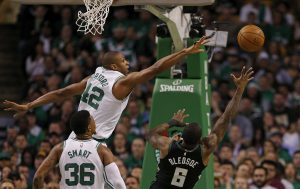 Boston, USA, Apr 24 (EFE).- Boston Celtics' center Al Horford on Tuesday led his team with his double-double of 22 points and 14 rebounds to a 92-87 victory in Game 5 of the Eastern Conference NBA playoffs against the Milwaukee Bucks.
Boston now has a 3-2 lead in the best-of-seven series.

The Dominican center-power forward, who played 38 minutes, scored seven out of 15 field shots, including two of five three pointers. He also captured 13 defensive rebounds, gave three assists and put two blocks, although his weak spot was seen in the six ball losses he committed and in the three personal fouls.

Along with Horford, three other players hit double-digit points, including guard Terry Rozier who got 16 points with five assists and three defensive rebounds.

Shooting guard Marcus Smart, who returned to the team for the first time since mid-March after his recovery from an operation on his thumb, went out of reserve and surprised the crowd by scoring nine points, five rebounds, four assists and three blocks.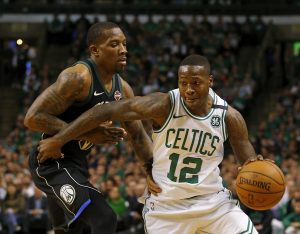 Another guard, Jaylen Brown, came in as the third player who scored the most for the Boston, with 14 points, six defensive rebounds, two assists and two recoveries.

For the Bucks, small forward Khris Middleton led team with 23 points, while power forward Jabari Parker scored another 17 and eight rebounds.

In addition, the Greek forward Giannis Antetokounmpo contributed a double-double of 16 points, 10 rebounds and nine assists.

The Celtics had a 16-point lead over the Buck, before the Bucks had a run of 74-70 at 7:33 minutes to go.

With 28.1 seconds left to play, Horford scored easily for 86-79 which was all it took for the Celtics to secure the win that gives them the edge in the series.