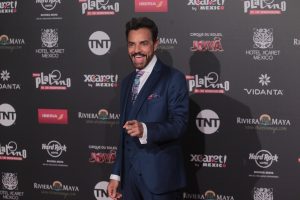 Playa del Carmen, Mexico, Apr 29 (EFE).- The iconic Mexican rock band Mana on Sunday kicked off the fifth Platino Awards with their 2008 hit "Si No Te Hubieras Ido" at the Grand Tlachco Theater.

The performance was preceded by a video showing the white-sand beaches of Playa del Carmen's Riviera Maya, where the awards take place, and a brief dance featuring pre-Hispanic cultures.

The host of the event, Mexican actor Eugenio Derbez, then delivered a monologue in which he joked about the translations of the titles of US films in Spain, which are often incomprehensible for Latin American countries.

The Chilean film "Una Mujer Fantastica" (A Fantastic Woman) by Sebastian Lelio, winner of the Academy Award for best foreign-language film, is the favorite with nine nominations.

The Platino Awards are held annually and promoted by the Audio-Visual Producers' Rights Management Entity together with the Ibero-American Federation of Cinematographic and Audiovisual Producers.