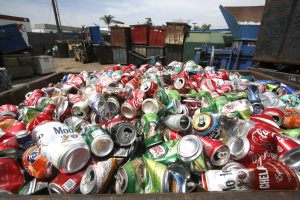 Washington DC, Apr 30 (EFE).- The President of the United States on Monday announced he would postpone imposing tariffs on steel and aluminum imports for the European Union, Mexico and Canada, and that agreements have been reached in principle with Argentina, Brazil and Australia, according to the White House.

The 25-percent tariffs on steel and 10-percent on aluminum entered into force on Mar. 23, but US President Donald Trump temporarily exempted some of his main allies from them and made way for negotiations on import quotas of these products.

The countries that have currently been exempted from such tariffs include Argentina, Australia, Brazil, Canada, South Korea, Mexico and the EU, which the US had given until midnight Tuesday to seal the negotiations.

However, Trump announced on Monday a "final" 30-day extension to negotiate with Mexico, Canada and the EU.

He also announced that the US has reached agreements "in principle" with Argentina, Australia and Brazil on the exemption of these countries from tariffs on steel and aluminum imports.

In addition, the White House also said Monday that it reached a final agreement with South Korea, which will reduce Seoul's steel imports quota to 70 percent in exchange for tariffs exemption.

In a statement, the White House said that "in all of these negotiations, the administration is focused on quotas that will restrain imports, prevent transshipment and protect the national security."

Washington did not release the details of the agreements with Argentina, Brazil and Australia announced Monday.