By Lina Broydo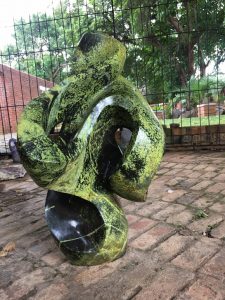 Fine Art in the Park in Los Altos 
May 19 & 20, from 10 a.m. to 5:30 p.m.
The Rotary Club of Los Altos is orchestrating the most amazing art show including a very unique and new this year limited selection of exquisite original sculptures from Zimbabwe, which are currently on view at the Nature Gallery at 296 State Street in Los Altos and some are included in the raffle at the end of the show.
The 43rd annual Fine Art in the Park fundraiser raises funds for the needs of the community-at-large while featuring fine art, music and lots of exciting activities with a lavish food court including the Chef Chu's famous chicken salad to keep you refreshed and fulfilled.
Over 165 regional and national fine artists will showcase their spectacular art work. It is one of the very popular and in demand art shows for the artists to exhibit and for the art lovers to enjoy and collect. Bring your kids, pooches and your zest for art. And don't miss the Kiwanis Pet Parade in downtown Los Altos prior to attending the pet-friendly Fine Art in the Park show at city's Lincoln Park…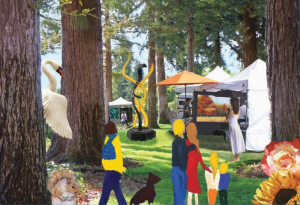 Free parking is available at Los Altos High School at 201 Almond Avenue.. with shuttles to Lincoln Park, located at 199 University Avenue in Los Altos. "Crane"s and "Spotted Leopard" are the two Shona sculptures from Zimbabwe being raffled.
Tickets and Information 
No charge for admission
www.RotaryArtShow.com
Lincoln Park
199 University Avenue in Los Altos
Photos courtesy of Los Altos Rotary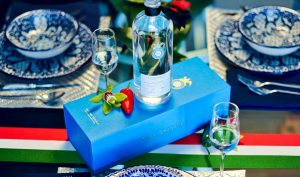 The Scenic Journey Through Napa Valley on Tequila Train
May 5 at 5 p.m.
More dates to come
Enjoy Oprah's favorite tequila, live music, and mesmerizing views are all part of the mix. Kicking off on Cinco De Mayo the Napa Valley Train is launching a three-hour new Tequila Train experience that will have you sipping on quality tequila, dining the four-course dinner paired with tequila varieties from Casa Dragones from Jalisco, Mexico and singing to the tune of this fabulous chu chu vintage railcar train, which dates back to 1915.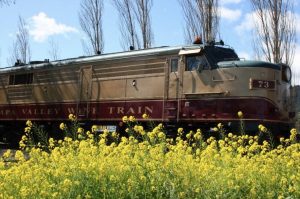 Throughout the 36-mile-trip, passengers will see everything from downtown Napa to St. Helena and the quaint towns of Oak Knoll, Yountville, Oakville, and Rutherford.  If you aren't able to join on Cinco de Mayo, the company will have two more tequila experiences this year: for National Tequila Day in July, and for Day of the Dead in October. Cheers!
Tickets and Information
Prices start at $295
707-253-2111 and 800-427-4124
wwww.winetrain.com
Napa Valley Train
1275 McKinstry Street in Napa
Photos courtesy of Napa Valley Wine Train 

Humphry Slocombe Ice Cream Salutes The Color of Purple Revival
Through May 2018
Tuesday–Saturday at 8 p.m. Wednesday, Saturday, and Sunday at 2 p.m.
Be wowed delicious way! To celebrate the opening of The Color Purple at the SHN Orpheum Theatre, Humphry Slocombe and SHN have collaborated on a limited edition ice cream flavor inspired by the 2016 Tony Award® winner for Best Musical Revival. Inspired by and named after the musical's title, Humphry Slocombe's Color Purple flavor is a hibiscus blackberry ice cream—made with organic blackberry puree and whole, dried hibiscus flowers.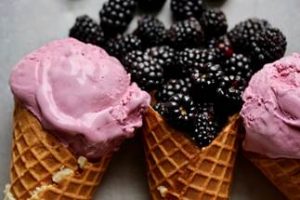 The Color Purple is a joyous American classic which conquered Broadway in an all-new production that is a glory to behold" (The New York Times) is directed by Tony winner John Doyle. With a soul-raising score of jazz, gospel, ragtime and blues, The Color Purple  gives an exhilarating new spirit to this Pulitzer Prize-winning story.
SHN is the preeminent theatrical entertainment company in the Bay Area, bringing live entertainment experiences to San Francisco's premier venues.
Tickets and Information 
Prices range from $55 to $245
888-746-1799
shnsf.com
SHN Orpheum Theatre
1192 Market Street in San Francisco
Photos courtesy of SHN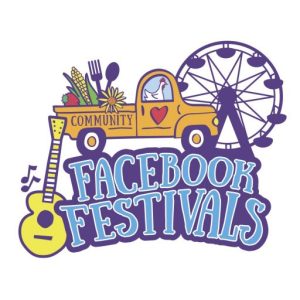 Bay Area Brew FanFest in Menlo Park 
May 12, from 1 p.m. to 6 p.m.
Great to see Facebook is giving back to the community!
The Bay Area Brew Fan Festival event which is taking place at Facebook head quarters and it features professional and collegiate sports showcase; battle of the high school  bands; garlic wars; craft bear and wine tastings for charity;  live music; artisans & crafts; cooking for a cause;  free kid zone; farmers market; cocktails and wine tasting; food trucks and much more…  Definitely a fun plan for the entire family. But no pets please.
Trained service dogs only. Look for the family of cats who live permanently on the grounds of Facebook company.. Meaw.. Proceeds benefit local youth sports and mentoring programs.
Tickets and Information
Free admission & free parking
Facebook HQ
1 Hacker Way in Menlo Park
Photo courtesy of Bay Area Brew FanFest