By Lina Broydo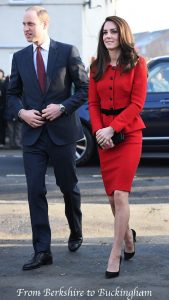 Sweet Mother's Day Celebration, Italian Style
May 12 & 13
Mama Mia! Stunning fashions and sweet Baci Chocolates from Perugina, Italy are this year Mother's Day special treats at Luisa Spagnoli sophisticated store, the only one in the United States, where affordable Italian luxury awaits you.
One of Duchess Kate Middleton's favorite designers (you may recall when the fashion world was abuzz after Kate dazzled the cameras in a striking red suit she wore for a photo op with Prince William).
The designer behind the suit was none other than Luisa Spagnoli, one of Italy's most iconic brands. But you don't have to be a royalty to look like one.
On this Mother's Day weekend Luisa Spagnoli Store at Palo Alto's Stanford Shopping Center will showcase an array of gorgeous Italian fashions for you to select from as a perfect Mother's Day gift for the favorite lady in your life.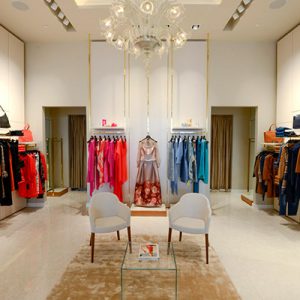 Enjoy complimentary Baci chocolates with every purchase.
By the way the world's most famous Baci chocolates were also created by Luisa Spagnoli.
Definitely a multi talented lady who was the first business woman in Perugina, Italy.
Information
650-687-5827
Luisa Spagnoli at Stanford Shopping Center
180 El Camino Real, Unit 1115 in Palo Alto
Photos courtesy of Luisa Spagnoli Company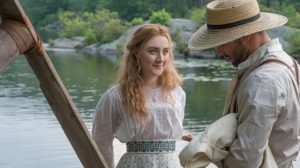 "The Seagull" on the Big Screens in the Bay Area
Opens May 18 at Landmark Clay in San Francisco
Opens May 25th at Landmark Shattuck in Berkeley; Landmark Albany Twin in Albany;
Century 16 Downtown in Pleasant Hill; Regency Cinemas Six in San Rafael
This is truly a gift for the Bay Area movie and theater aficionados as the Sony Pictures Classics presents a Michael Mayer Film "The Seagull" based on the play by Anton Chekhov, Starring Annette Bening, Saoirse Ronan, Corey Stoll, Billy Howle, and Elisabeth Moss. Fresh from the 2018 world premiere at the renowned Tribeca Film Festival, The "Seagull" explores, with comedy and melancholy, the obsessive nature of love, the tangled relationships between parents and children, and the transcendent value and psychic toll of art.
One summer at a lakeside Russian estate, friends and family gather for a weekend in the countryside. While everyone is caught up in passionately loving someone who loves somebody else, a tragicomedy unfolds about art, fame, human folly, and the eternal desire to live a purposeful life. Anton Chekhov (1860 – 1904) was a Russian playwright and short story writer, who is considered to be among the greatest writers of short fiction in history. Chekhov practiced as a medical doctor through most of his literary career (I guess even in the 19th century, just like now, writers could not make a living just by writing.)  "Medicine is my lawful wife," he once said, "and literature is my mistress."  With this philosophy you can easily relate to his depiction of the characters life in 'Seagull."
Tickets and Information
Call individual movie theaters for the ticket price and times of showing the movie
Landmark Clay in San Francisco: 415 – 561-9921
Landmark Shattuck in Berkeley: 510-644-2992
Landmark Albany Twin in Albany:510-525-4531
Century 16 Downtown in Pleasant Hill: 925-288-1371
Regency Cinemas Six in San Rafael: 415-479-6496
Photo courtesy of Sony Pictures Classics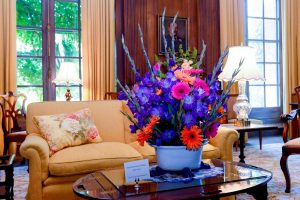 "California Kaleidoscope" Flower Show at Filoli Grand Estate in Woodside
May 31 through June 1, 2018
The 30th Annual Flower Show "California Kaleidoscope" is ready to unveil its colors on the estate's historic property and its spectacular setting. Filoli's three-day Flower Show will spotlight over 80 magnificent floral displays from a range of professional exhibitors and florists, including a breathtaking exposition of Ikebana designs by local artists who specialize in the unique Japanese floral art form. The 2018 Flower Show exhibitors include American Rhododendron Society, Beekeepers Guild of San Mateo, Peninsula Orchid Society and the Peninsula Rose Society, among many others.
This year's Flower Show will also offer a Challenge Bouquet exhibit, featuring nine florists who use the same selection of flowers and blooms to create nine uniquely remarkable arrangements. Ticket holders are invited to roam the historic rooms of the mansion while enjoying the marvelous arrangements and vignettes that incorporate the beautiful colors of California and a variety of floral design concepts.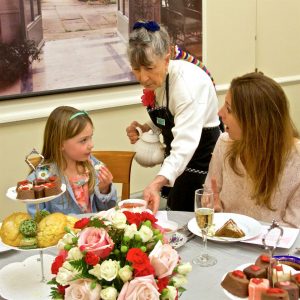 In addition, guests will be able to tour the exquisite gardens where colorful sculptures made by local glass artists will be on display as well as the Garden House, which will be transformed into a spectacular setting by distinguished Event Planner Robert Fountain. During the afternoon portions of the Flower Show, Filoli will host color-filled Afternoon Teas in the Visitor and Education Center, inspired by their very-own garden's many colors. The Afternoon Teas will include a selection of delicious light bites along with refreshing beverages and Filoli's popular Rose Tea, served on china similar to that of the Bourn and Roth era who resided at the Filoli estate in the early 20th century. Don't miss the grandeur of the May 31st opening gala.
Tickets and Information
Prices range from $35 to $185
For tickets call 650-364-8300 ext. 508 or by e-mail tickets@filoli.org
For additional information visit https://filoli.org/events/flower-show
Filoli Historic House and Garden
86 Cañada Road in Woodside
Photos courtesy of Filoli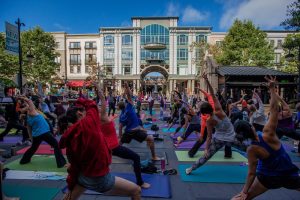 Yoga and Fun at Santana Row in San Jose 
Every Saturday through the end of September 2018
There is more to the picturesque Santana Row than just shopping, dining and strolling along this European style elegant shopping promenade in San Jose. Now you can enjoy a free summer Yoga series presented by the Lululemon exercise attire company.
Bring your mat and participate in this fun outdoor morning workout. Registration begins at 8:30am, and class begins at 9am. Stop by the registration table to sign up.  Morning coffee always tastes better after a great yoga activity. Meet new friends while staying fit. Yoga brings people together.
Tickets and Information
Free admission
408-557-8721
The Yoga Class takes place every Saturday in Santana Row Park.
Free parking.
Photo courtesy of Santana Row.