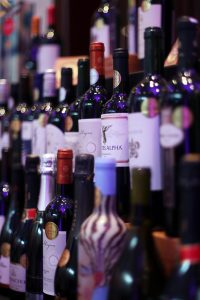 Santiago, May 15 (EFE).- The 23rd edition of the Catad'Or wine contest, one of the most prestigious in Chile and Latin America, this year will expand its scope beyond the Western Hemisphere to receive entries from about 15 countries, including new and little-known wines from Israel, Lebanon and Bulgaria.

"New countries have been included, Catad'Or wants to be inclusive not only on the level of countries but also in the variety and diversity of the wines," Pablo Ugarte, the contest's executive director, told reporters.

The competition this year will welcome wines, sparkling wines and liquors from Argentina, Australia, Bolivia, Bulgaria, Brazil, Chile, China, Spain, the US, Israel, Lebanon, Mexico, Peru, Portugal and Uruguay.

This represents a leap forward with regard to last year's contest, when wines from about 10 countries participated, and a big difference from the 2016 contest, when only Chilean wines and some sparkling wines from Argentina and Brazil took part.

Ugarte said that the contest gains in prestige each year and has established itself as a kind of guide for consumers, who know that a wine that has won a prize at the Catad'Or has received approval from international experts.

"Any wine having a Catad'Or medal has already had a prior tasting and has passed an important test. The consumer can't go wrong," the contest director said.

Organizers, who are still registering wines for the contest, expect to equal or surpass the 680 entries they received during the last edition of the Catad'Or.

The judging panel will be comprised of 45 experts from a dozen countries, and the award ceremony will be held on July 9, when trophies for best wine of the year, best liquor, best Carmenere, best vinyard and more will be presented.