By Lina Broydo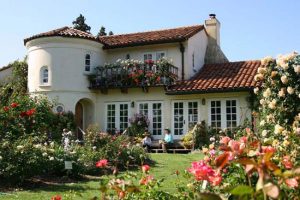 Tea and Memories at the Russian River Rose Gardens in Sonoma County
May 26, 27 &28, 10 a.m. to 5 p.m. Celebrate Memorial Day weekend in a beautiful and aromatic oasis of the Russian River Rose Garden with its 650 varieties of stunning roses, Irises and perennials for the birds, bees and butterflies. Its a family affair at this magical place in the heart of Sonoma Wine County, just an hour scenic drive from San Francisco/Bay Area.
Sip a delicious cup of freshly brewed rose petals hot or ice tea and place a personal message on the Memorial Wishing Tree. "As the tree fills, the messages flutter like butterflies in the afternoon breeze" – Michelle Anna Jordan of The Press Democrat newspaper.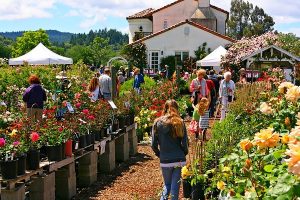 Enjoy the many winged visitors to the Butterfly Garden and the "Hummingbird Wall." Stroll along the climbing Rose Alley and visit the stars planted "Hollywood and Vine" Collection. Consider purchasing a gift of the Rose Petals Perfume created by the Russian River Rose Company's family.
The fee of $4 per person includes Tea Service, sampling of the Rose Water and the Rose Water Sorbet, produced at the family's estate, complimentary self-guides garden tour and maps, "Memorial Wishing Tree" tags to be displayed in memory of a friend or a loved one or simply offer a positive and uplifting thought for this challenging with news world. No reservations required.
Please leave your favorite pooch at home.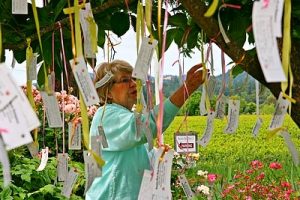 No picnic facilities are available. Make it a weekend getaway to the lovely Sonoma Wine County.
Don't forget to stop by at the plants nursery for the end of the season great sale.
Tickets and Information
$4 per person
707-433-7455
Russian River Rose Company
1685 Magnolia Drive in Healdsburg
Sonoma Wine County
Photos by Mikala Kennan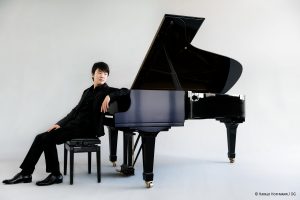 Seong-Jin Cho Celebrates his 24th Birthday Playing Classical Music in San Jose 
May 28 at 2:30 p.m.
The sounds of music and the chanting of Happy Birthday will fill the historic California Theatre as the Steinway Society – The Bay Area presents a young virtuoso pianist Seong-Jin Cho, the Gold Medalist at the 17th Chopin International Piano Competition, performing his solo recital in San Jose.
Recently chosen by the Berlin Philharmonic to fill in for ailing superstar pianist Lang Lang, Seong-Jin Cho will showcase Schumann, Fantasiestücke, Op 12; Beethoven, Sonata No. 8 in C minor, Op.13 (Pathétique); Debussy, Images, Book 2 and Chopin, Piano Sonata No. 3 in B minor, Op. 58. I am sure the audience's thunderous applause will be awarded and rewarded by this brilliant pianist playing with gusto some of his, and I am sure, your favorite musical compositions.
Bravo and Happy Birthday to Seong-Jin Cho!

A special "gifts box" will be located in the lobby prior to the performance for the concert's attendees wishing to drop cards and small tokens into it for Cho. You may recall that Cho's Silicon Valley concert in May replaces one that he canceled in November, 2017 because Sir Simon Rattle and the Berlin Philharmonic asked him to join its Asia tour when an arm injury incapacitated scheduled world famous pianist Lang Lang.
South Korea's native Seong-Jin Cho has won awards at three of the best-recognized competitions: Gold at the Chopin International Piano Competition, and Third Prize at both the International Tchaikovsky Competition in Moscow, Russia and the Arthur Rubinstein International Piano Master Competition in Tel Aviv, Israel.
This concert is definitely a special treat for the Bay Area's  music lovers and music aficionados. Steinway Society – The Bay Area is a non-profit organization which promotes excellence in piano performance and music education. Each season, Steinway Society presents a series of classical piano concerts featuring international award-winning pianists, as well as an active school program.
Tickets and Information
Prices range from $40-$85. Senior/Student Discounts Available
408-990-0872
California Theatre
345 South First Street in San Jose

Photo: Courtesy of Steinway Society – The Bay Area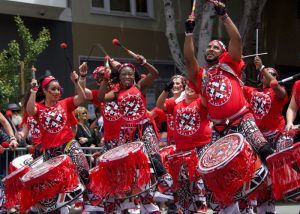 Carnaval Parade in San Francisco
May 26 & 27, 9:30 a.m.
With this year's theme of "The Heart of San Francisco" this Brazilian-inspired festival parade brings salsa, soca, cumbia and samba to the streets of the rich in cultures Mission District of San Francisco.
Now in it's 40th year the festive celebration will keep your dancing feet active and your appetite satisfied with an array of fabulous food selections. Watch a brilliant procession of contingents, most of which will feature beautifully adorned floats, more than 50 colorful music and dance performers who engage and entertain the crowds.
Brazilian-style "escola" samba schools with up to 300 members dance through the streets in fantastic feathered headdresses or sweeping Bahia skirts, while Caribbean contingents perform the music and dance of the Bahamas, Cuba, Jamaica, Puerto Rico and Trinidad.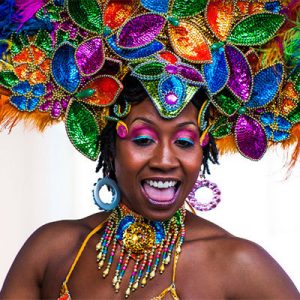 Other parade groups include Mexican Aztec performers, traditional African drummers, Polynesian dancers, Japanese drummers, giant puppets and folkloric groups representing Guatemala, Honduras and Bolivia.
My personal recommendation is for you to reserve grandstand seating area at 2565 Mission Street between 21st and 22nd streets.
Tickets and Information
Free General Admission
Reserved seating $29
1-800-901-7173
carnavalsanfrancisco.org
Mission District in San Francisco
Photos courtesy of Carnaval SF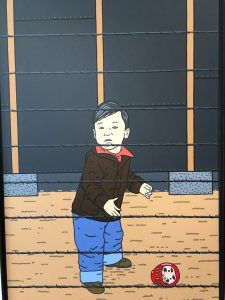 "Voices of Witness" Music of Remembrance in San Francisco
May 24 at 7:30 p.m.
6;45 p.m.- composer Chrstophe Chagnard in conversation with Matt Kahn;
Opening remarks by The Honorable Tomochika Uyama, the Consul General of Japan in San Francisco
Music of Remembrance (MOR) returns to San Francisco with a program featuring Paul Schoenfield's "Sparks of Glory" four passionate portraits of Holocaust defiance. Joining the concert is soprano Roslyn Barak, Cantor Emerita at Congregation Emanu-El of San Francisco, performing haunting songs that prisoners in Terezin concentration camp in Czechoslovakia wrote and sang under the hateful eyes and ears of their Nazi captors.
This spellbinding program will also feature the world premiere of Chrstophe Chagnard's "Gaman", a deeply moving exploration inspired by the wartime incarceration of Japanese Americans. After the attack on Pearl Harbor, more than 120,000 people of Japanese ancestry – a majority of them American citizens – were forced to detention camps scattered across the western United States.
French-American composer Christophe Chagnard's work Gaman focuses on the experience of people forced into incarceration camps because of their Japanese ancestry during World War II. The title refers to the struggle to endure the unbearable with patience and dignity.
Combining traditional Japanese and classical Western instruments, this work brings a powerful story to life through testimonies of the words and images created by three artists and poets during their captivity in the Minidoka camp: the words of poet Suma Yagi, the images of Roger Shimomura, and journal entries and art work of Kamekichi Tokita and Takuichi Fujii.
MOR concert will also feature renowned artists Mina Miller, piano and the MOR founder, Walter Gray, cello, Mikhail Shmidt, violin.
Tickets and Information
Price ranges from $45 to $60; post concert reception $100
206-365-7770
San Francisco Conservatory of Music
50 Oak Street in San Francisco
Photo courtesy of MOR