By Lina Broydo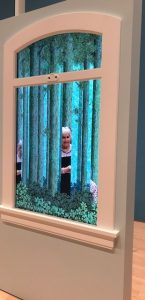 "René Magritte – The Fifth Season" at SFMOMA
May 19 – October 28, 2018
Magical. Mysterious. Magritte. Don't miss the worldwide exclusive presentation at San Francisco Museum of Modern Art (SFMOMA) celebrating "René Magritte – The Fifth Season" a magnificent artist from Belgium.
It is breathtaking, whimsical, colorful and interactive due to the tremendous talent and vision of the museum's high tech digital team under the leadership of their high tech guru Keir Winesmith! His imagination creates "high touch of artistry in the world of high tech."
A very creative partnership between the dazzling paintings and the current technology adds a new dimension to this extraordinary exhibit of more than 70 artworks by Belgian surrealist painter's late career of transformation and creative genius.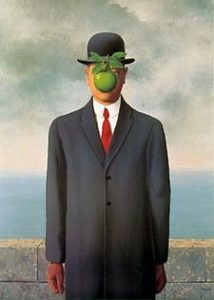 Simply spectacular and brings a smile to everyone's faces.
A great place to introduce your kids to an amazing art and its interaction with advanced technology.
Tickets and Information
Price of admission ranges from $19 to $25; Free for kids under 18.
415-357-4000
www.sfmoma.org
SFMOMA
151 Third Street in San Francisco
Photos courtesy of SFMOMA and Lina Broydo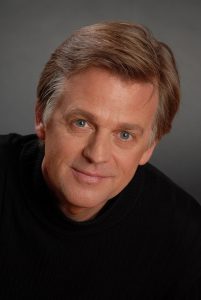 All Tchaikovsky Program Celebration with Symphony Silicon Valley
June 2 at 8 p.m. and June 3 at 2:30 p.m.
Its all about Peter Ilyich Tchaikovsky and his remarkable compositions adored and loved by the world's music aficionados. The 2017- 2018 Symphony Silicon Valley season concludes with the grand bravado of an all-Tchaikovsky program, featuring everyone's favorite Piano Concerto No. 1 in B-flat minor, Op. 23; Slavonic March in B-flat minor, Op. 31 and Symphony No.4, Op.36.
The selected works will reveal three different facets of the Russian master's intriguing personality. Conductor Tatsuya Shimono and pianist Stephen Prutsman will lead the talented musicians of Symphony Silicon Valley to a splendid performance in the historically iconic and architecturally stunning California Theatre located in the heart of San Jose.
Conductor Tatsuya Shimono was born in Kagoshima in 1969, Shimono is lauded by his international reputation as an amazing conductor by winning First Prize at the 47th Besançon International Competition in 2001.
His guest conducting of major orchestras in Japan and abroad received great acclaim for his work with the Orchestra dell'Accademia Nazionale di Santa Cecilia, the Czech Philharmonic Orchestra as well as his March 2010 debut with the Stuttgart Radio Symphony Orchestra. Pianist Stephen Prutsman is hailed as one of the finest American pianists of his generation and one of the most versatile and brilliant pianists of today.
Active as an orchestra soloist, recitalist, chamber musician, composer and conductor, Mr. Prutsman's artistry has been acclaimed by critics and audiences worldwide.
Tickets and Information
Prices range from $45 – $90; Discounts available for seniors and students
408-286-2600
symphonysiliconvalley.org
The California Theatre
345 South First Street in San Jose
Photos Courtesy of Symphony Silicon Valley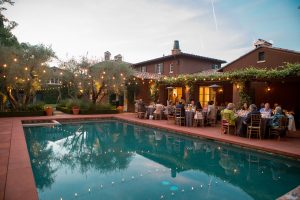 Auction Napa Valley Benefit
May 31 to June 3
Make your summer getaway even more memorable with a wonderful trip to Napa Valley – the world's renowned wine county only an hour drive from the hectic life in the Bay Area.
Sponsored by the Napa Valley Vintners and founded in 1981 by a small group of winery owners, including the legendary Robert and Margrit Mondavi, Auction Napa Valley (ANV) has become the most celebrated charity wine event.
The Napa Valley Vintners distribute proceeds from Auction Napa annually to a core group of 25 local nonprofits and strategic initiatives that emphasize prevention and early intervention in the areas of community health and children's education.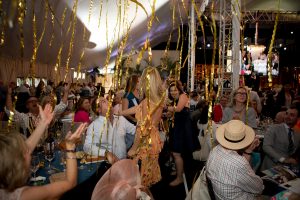 With the beautiful scenery, vintner hospitality, creative culinary expressions and the opportunity for bidders to acquire rare collections of Napa Valley wines and meet some interesting people who share your zest for good life.
Book an overnight stay in one of Napa's charming B&Bs or a number of the lavishly appointed luxury hotels – and you will be refreshed, rested, relaxed and ready to return back home and face the reality of daily life… till your next visit to Napa Valley.
Tickets and Information
Photo courtesy of ANV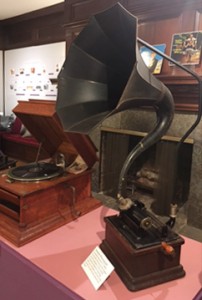 "In the Groove: A History of Record Players"
On view through August 19; 11 a.m. to 4 p.m. Friday to Sunday
Feeling Groovy? Celebrate record players throughout the history now on display at the Museum of American Heritage in Palo Alto.
Visitors can encounter a variety of models of Edison phonographs, gramophones, Seeburg jukeboxes, a Metzner turntable and an assortment of music boxes and even select songs to spin. I wonder how many of you have one of these collectors items hidden in your attic? I think I may have one or two…
The musical history will come alive as the voices echo through the years. And if you are of a certain age you may have grown up with record players, but if you are a millennial, you might be part of the modern vinyl comeback.
Here is your chance to explore the evolution of the record players in this fascinating exhibit.
Tickets and Information
Free admission
moah.org/currentexhibit.html
Museum of American Heritage
351 Homer Avenue in Palo Alto
Photo courtesy of the MOAH