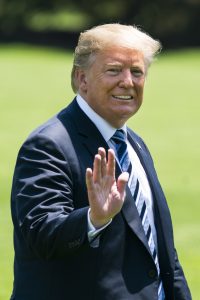 Washington DC, May 25 (EFE).- The President of the United States said Friday that if the meeting with North Korea finally happens, it will probably be held in Singapore on June 12, the place and date initially scheduled.

"We are having very productive talks with North Korea about reinstating the Summit which, if it does happen, will likely remain in Singapore on the same date, June 12th., and, if necessary, will be extended beyond that date." Donald Trump said in a Twitter message.

Trump canceled the historic summit with Kim on Thursday after what he considered a series of "hostile" remarks by the North Korean leadership that included insults against his vice president, Mike Pence, and which echoed the earlier warmongering rhetoric of nuclear confrontation.

In addition to canceling the meeting, Trump threatened North Korea with a military response if it acted "recklessly.

"You talk about your nuclear capability, but ours are so massive and powerful that I pray to God they will never have to be used," Trump said in a letter to "His Excellency" Kim Jong-un.

However, Trump on Friday opened the door to rescheduling the summit after a new statement in which North Korea showed its readiness to resume the dialogue "at any time" and which the president considered "very kind".

Very good news to receive the warm and productive statement from North Korea. We will soon see where it will lead, hopefully to long and enduring prosperity and peace. Only time (and talent) will tell!" Trump tweeted.