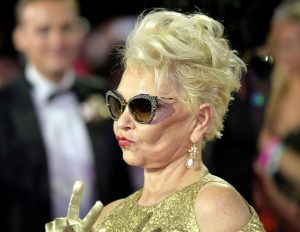 Los Angeles, May 29 (EFE).- The ABC television network on Tuesday cancelled its remake of the famous "Rosanne" sitcom after its star, Roseanne Barr, posted a racist comment on Twitter.

"Roseanne's Twitter statement is abhorrent, repugnant and inconsistent with our values, and we have decided to cancel her show," said ABC Entertainment president Channing Dungey in a press release on Tuesday.

Barr set off a firestorm of controversy when she criticized Valerie Jarrett, an African American who was a top adviser to former President Barack Obama, comparing her to the Muslim Brotherhood and the film "Planet of the Apes" having a child.

Barr, who has been a vocal defender of President Donald Trump, erased the message from her Twitter account, apologized and said she was leaving Twitter.

"I apologize to Valerie Jarrett and to all Americans. I am truly sorry for making a bad joke about her politics and her looks. I should have known better. Forgive me – my joke was in bad taste," said Barr in a Twitter post, although obviously that was not sufficient for ABC.

Many others also criticized Barr, including some members of her own series.

"Roseanne's recent comments about Valerie Jarrett, and so much more, are abhorrent and do not reflect the beliefs of our cast and crew or anyone associated with our show. I am disappointed in her actions to say the least," said actress and "Roseanne" executive producer Sara Gilbert on Twitter.

Film and TV figures such as Zoe Saldaña, Debra Messing, Don Cheadle and Kumail Nanjiani also criticized the actress for her remark.

Disney, the owner of ABC, also gave the green light to cancelling the series via CEO Bob Iger, who said that it was the correct move.

"Roseanne," one of the classics of US television for nine seasons from late 1980s and early 1990s, returned to the small screen in March with new episodes that reassembled many from the original cast, including Barr, John Goodman and Gilbert.

The debut of the remake drew 18.2 million viewers, making it the most successful recent sitcom, outpacing "Will & Grace," with 10.2 million viewers for its debut episode, and "Young Sheldon," the prequel to "The Big Bang Theory," with 17.2 million.

According to the Nielsen consulting firm, "Roseanne" has been the most-viewed series in the US so far this year.