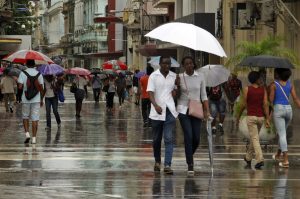 Havana, May 29 (EFE).- Cuban President Miguel Diaz-Canel attended on Tuesday a meeting to evaluate the damages created by Subtropical Storm Alberto, whose torrential rains have provoked dangerous flooding.

The central and western parts of the island have been affected the most, forcing more than 15,000 people to evacuate from the provinces of Sancti Spiritus, Cienfuegos and Villa Clara.

Diaz-Canel and several ministers "analyzed the complex situation" provoked by the torrential rains, evaluated the damages and assessed the measures that will be taken so that the affected areas will get back to normal as soon as possible, the state television said.

Nearly 80 towns and various roads linking the central part of the island to the rest of the country have been cut off by floodwaters, while some 44,000 homes have been cut off from electricity and telephone lines have been down in some areas.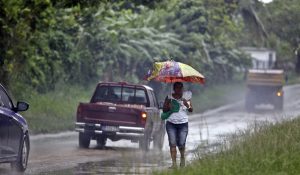 One of the most significant impacts took place near the town of Cienfuegos, where the country's largest oil refinery was flooded, resulting in the spillage of some 12,000 cubic mts (424,000 cubic ft) of wastewater into the Cienfuegos bay.

The minister of energy and mines, Alfredo Lopez, said during the meeting with the president that the wastewater retaining pools had stopped leaking into the bay and that containment booms had been set up around the refinery.

The monetary impact of the storm has yet to be estimated, although it is likely to be very high, as 544 homes were affected – 87 of them were destroyed – and more than 7,000 hectares (17,300 acres) of crops were damaged.

Alberto crossed Cuba from south to north on Saturday, a day after forming in the Caribbean Sea.

During the last 24 hours, more than 400 mm (15.7 in) of rain has fallen in the provinces of Cienfuegos, Matanzas and Villa Clara.