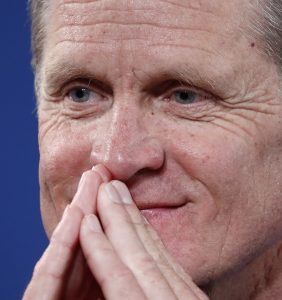 Oakland, USA, May 30 (EFE).- Golden State Warriors coach Steve Kerr on Wednesday praised the Cleveland Cavaliers for their performance and dismissed the joke that the Cavaliers reached the NBA finals solely because of its star player LeBron James.

When asked at a press conference about the Cavs being ridiculed on the Saturday Night Live skit for its reliance on LeBron James, Kerr recalled the Michael Jordan era in which people were also talking about the "Jordanaires."

"Any time you have a team that's led by somebody who is considered the greatest player of all time or one of them, there's going to be an interesting sort of dynamic with the teammates," said Kerr, Jordan's former teammate at the Chicago Bulls.

"We have great respect for the other guys. Kevin Love is an All-Star, perennial All-Star, great 3-point shooter and a physical rebounder," he said.

"Kyle Korver, one of the great shooters of all time. We've seen J.R. Smith, last time he was in this building he had like 30 points in Game 5 last year," the Golden State Warrior coach said, adding "We know what these guys can do. You don't get to the Finals with one man, no matter how good that one man is."

Kerr particularly highlighted the resilience of the Cavaliers this season despite the setbacks.

Kerr said that the Cavaliers have reached the NBA finals for the fourth consecutive year and he knows perfectly well how difficult that is.

"We're preparing for a lot more than just LeBron." concluded the coach.