By Lina Broydo
The Grand Finale Concerts in San Jose
June 2, at 4:00 p.m. – California Theatre in Downtown San Jose
June 4 at 6:30 p.m. – Los Gatos United Methodist Church
June 9 at 5 p.m. – Archbishop Mitty High School Kinkade Performing Arts Center
June 10 at 4:30 p.m. – The Terraces of Los Gatos
The San Jose Youth Symphony's Philharmonic Orchestra (SJYS) under the artistic leadership and the brilliant baton of Music Director and Conductor Yair Samet saved the best for last.
Their 2018 season's finale concerts feature a number of performances not to be missed.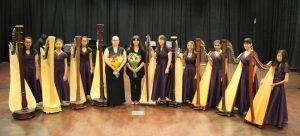 "The SJYS is among the most accomplished youth orchestras I have heard!" – Martin Adams, Irish Times.
The orchestra's final concerts repertoire features Brahms "Symphony #1", Smetana's "Moldau", Suk's "Scherzo Fantastique" on June 2, as well as a number of fascinating and exciting presentations of "Prelude & Intermezzo Sting Ensembles" on June 4, the "Avant & Avance Flute Choirs Concert Orchestra" on June 9 and the "Harp Ensemble" on June 10.
San Jose Youth Symphony is one of finest orchestras on the West Coast.

It has a rich tradition of musical performances and education and it gives young people a foundation for life. Be a part of it!
Tickets and Information
Prices range from $10 to $20
408- 885-9220
Check for locations on www.sjys.org
San Jose Youth Symphony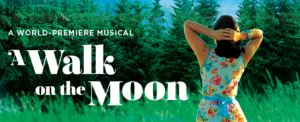 "A Walk on the Moon" in San Francisco 
June 9 through July 1
Add "A Walk on the Moon" to your cultural outing. The world-premiere musical based on the award-wining film fuses the spirit of the '60s folk and rock with today's singer-songwriter sound, capturing a moving journey in the summer of '69 America, the time of the Vietnam War protests, Apollo 11 moon landing when Neil Armstrong walked on the moon, when the hopes and dreams of so many Americans walked with him.
It is a story of music and romance set against the backdrop of Woodstock with the slice of life at a popular Catskills resort. Well… you get the picture! The self-discovery and the thrill of a generation in unique transformation is on the play's entertaining program of this gorgeous musical trip.
Shout out Bravo to actor Jeffrey Adams, The Bay Area native, who is starring in this play.
Tickets and Information
Prices start at $10!
415-749-2228
A.C.T American Conservatory Theater
415 Geary Street in San Francisco
Photo courtesy of A.C.T.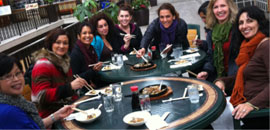 The Incredible Edibles Walking Food Tours
June 5 and June 9; 10 a.m. to 1 p.m.
The more we talk about dieting, the more we are eager to enjoy the epicurean food tours. And the Edible Excursions are the perfect culinary journey to satisfy your taste buds and enrich your gourmet pallet. Enjoy the many delicacies the company offers for you without ever getting into your own kitchen.
And no dishes to wash!  Explore and meet the farmers and taste seasonal bites at San Francisco's Ferry Building Farmers' Market while sampling award-winning cheeses from Cowgirl Creamery; loaves from Acme Bread; French macaroons from Miette and much more.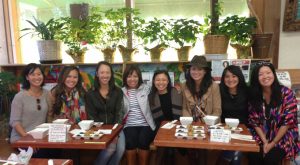 Now is your chance to experience Uptown Oakland's internationally-acclaimed food scene!
Tour through the neighborhood's most buzzed about restaurants and bars, including Woods Bar & Brewery, Calavera, Itani Ramen, and Sweet Bar Bakery.
The birthplace of California Cuisine, North Berkeley's Gourmet Alley is home to both long-established culinary icons and emerging enterprises.
Enjoy house made pastrami and artisan soda from Saul's deli, visit Peet's Coffee's flagship location, sample pizza-of-the-day and gourmet cheese from The Cheeseboard Collective.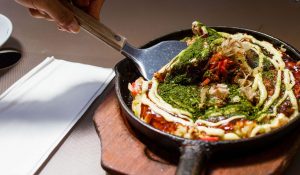 Private and custom made tours can be arranged in advance.
Information
Prices vary
415-806-5970
Edible Excursions
71 Cuvier Street in San Francisco
Photo courtesy of Edible Excursions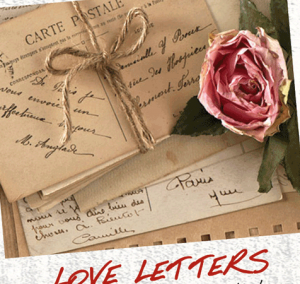 Completely Mesmerizing "Love Letters" in Silicon Valley
 June 8 through June 24
Three different pairs of actors present A.R. Gurney's American classic "Love Letters" over three weekends. Fall head-over heels for this unique and imaginative theatre piece comprised of letters exchanged over a lifetime between two people who grew up together, went their separate ways, (and maybe met in the heart of Silicon Valley) but continued to share confidences.
It will be nice to see a play reminiscent of the times when people actually wrote letters rather than text it or twitt it… Enjoy this evocative, touching, frequently funny but always telling pair of character studies in which what is implied is as revealing and meaningful as what is actually written down.
Directed by Doug Baird, the play presents a cast of Kurt Gravenhorst & Cathy Cassetta; Kevin Kirby & Karen DeHart; Tim Reynolds & Leslie.  For every production, Tabard designates a local non-profit to receive a portion of its concession proceeds. The designated non-profit for Love Letters is Sew for Love, a local organization that creates, sews, and donates handmade garments, blankets, etc. to people and animals in need (simplylovetosew.webs.com)
Tickets and Information
Prices start at $30
408- 679-2330
Tabard Theatre
29 North San Pedro Street in San Jose
Parking is validated for most performances at the San Pedro Garage directly across the street)
Photo courtesy of the Tabard Theatre Company