Geneva, May 31 (EFE).- Peru striker Paolo Guerrero can participate in the upcoming FIFA World Cup, as his 14-month ban from a doping violation was suspended on Thursday.
The Federal Court of Switzerland accepted the appeal Guerrero filed on Friday, an urgent request to suspend the ban.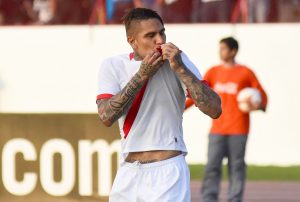 "(Guerrero would suffer) if he saw himself prevented from participating in a competition that will be the culmination of his career as a footballer, given that he did not act intentionally or with significant negligence," the Swiss court said in a statement.

Guerrero resorted to an appeal to the court after personally going to the FIFA headquarters in Zurich, unsuccessfully seeking a way that would allow him to play in the World Cup, which kicks off on June 14.

The decision came after the Court of Arbitration for Sport said it would not oppose the Peru captain's request.

Guerrero tested positive in an anti-doping control conducted during a World Cup qualifying game against Argentina on Oct. 5, 2017.

FIFA at first handed the player a one-year ban beginning in Nov. 2017, however that number was reduced on appeal to six months.

However, after two appeals, by the player and the World Anti-Doping Agency, which sought one or two years ban, the overarching CAS set the punishment at 14 months.

Guerrero confirmed in his defenses that the prohibited substance got into his system by mistake as he drank contaminated tea.

Peru plays in Group C, alongside Denmark, Australia and France, at the World Cup which kicks off on June 14.