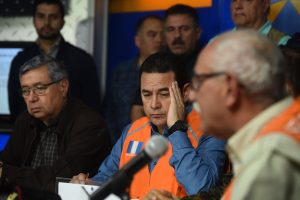 Guatemala City, Jun 3 (EFE).- At least seven people have died, 20 were injured and 1.7 million have been affected by the eruption of the Fuego volcano, the most violent in recent years, Guatemalan authorities said Sunday.

Four people, including an officer of the National Coordinator for Disaster Reduction (Conred), died in a house while trying to evacuate, while the other three died of severe burns in the Las Lajas ravine.

Conred secretary Sergio Garcia gave a preliminary report of the casualties at a press conference headed by Guatemalan President Jimmy Morales.

Among the injured are 12 children, four of which suffered third-degree burns, leading the authorities to transfer them to Roosevelt Hospital in the capital, according to the official report.

Garcia said that the El Rodeo village in the southern department of Escuintla is practically buried under lava, adding that the scene is "quite delicate" as the lava flow hinders authorities from getting into the area.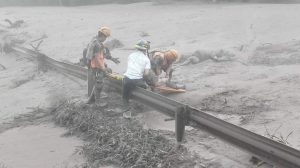 An undetermined number of people are missing and about 3,100 people have been evacuated, Garcia said, noting that authorities still continue to assess the damage caused by the eruption of the 3.763-meter-high Fuego volcano.

An orange, or prevention, alert has been declared nationwide, while the departments of Escuintla, Chimaltenango and Sacatepequez located near the volcano remain on red alert.

The ash released by the colossus reached 10,000 meters above sea level, and according to the National Institute of Seismology, Volcanology, Meteorology and Hydrology, this eruption, the second of the year, is the strongest in recent years.

La Aurora International Airport remains closed as a preventive measure because the runway was covered with volcanic ash.