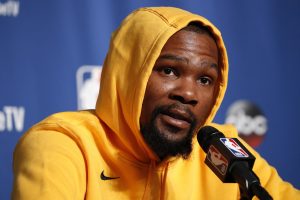 Cleveland, USA, Jun 5 (EFE).- NBA's top star and Cleveland Cavaliers' small forward LeBron James said Tuesday that no matter if the Cleveland Cavaliers or the Golden State Warriors win the series this season, no champion team would want to visit the White House.

James' statement pointed to the controversy that started when US President Donald Trump rescinded the invitation for the Super Bowl champions Philadelphia Eagles to visit the White House.

While the White House directly blamed the Eagles for Trump's decision, after changing the date of the visit and also for reducing the number of team staff who would go, James on Tuesday spoke of the NBA players' stance at a press conference prior to Wednesday's match, the third game of the finals.

"I know no matter who wins this series, no one wants the invite anyways," said James, who was already very critical of Trump when he withdrew the invitation for the Warriors' to visit the White House as 2017 NBA champions.

"It's typical of him. I'm not surprised. As long as he's in office, (these) things are going to continue to happen," James said, adding that "there are a lot of things we believe in as Americans we don't believe he's for. A lot of people that believe he's not for the people or doing things that's right by the people."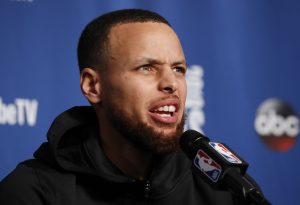 After listening to LeBron James' opinion, the Warriors' star point guard Stephen Curry followed the same line, saying he completely agreed with him and confirming his team's refusal to visit should they successfully defend their NBA title.

"I decided to speak out on me not wanting to go to the White House last year, and every team that has won a championship since then has gone through that," Curry said.

The Warriors' forward Kevin Durant said he agreed with his teammate and with everything James said.

"When somebody says they don't want to come to the White House, he disinvites them so the photo op don't look bad. We get it at this point," he said.

"It's good that guys are sticking to what they believe in and what they want to do. Like guys said before me, I'm sure whoever wins this series won't be going," he added.