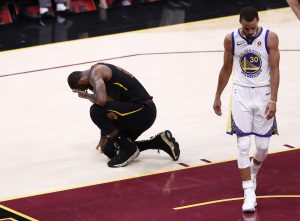 Cleveland, USA, Jun 8.- The Golden State Warriors completed a clean sweep of the Cleveland Cavaliers on Friday as they won the NBA Finals for a second consecutive year.

Stephen Curry rebounded from a disappointing Game 3 performance, in which he posted a career playoff worst 11 points off of 3-of-16 shooting, scoring 37 points as the Warriors won Game 4 85-108 and sealed their third NBA championship in the past four seasons.

The result was never really in doubt, as the Warriors took an early lead which they never relinquished.

Up by nine at half time, Golden State were again dominant in the third quarter, stretching their advantage to 21 points.

After his huge Game 3 performance, Kevin Durant ceded some of the limelight to "splash brothers" Curry and Klay Thompson, the latter scoring 10 points in that crucial third quarter.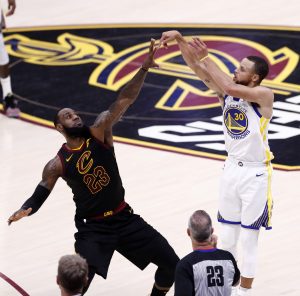 By that point, the outcome was clear to all inside the Cavaliers' Quicken Loans Arena, as Cleveland failed to lay a glove on the reigning champions.
LeBron James had another off-night, scoring 23 points as he was swept in an NBA Finals for the first time since losing 4-0 against San Antonio in 2007 during his first stint with Cleveland.

After making eight straight Finals, James will need to evaluate during the coming off-season whether his best chance of winning another NBA title rests with the Cavaliers or elsewhere.

Curry, arguably Golden State's brightest star, ended the game with 37 points, including several highlight reel three-pointers, while last year's MVP Durant added a balanced triple-double of 20 points, 12 rebounds and 10 assists.

The Warriors look invincible for the moment, with a squad overloaded with talent, and look likely to improve further in years to come, with the core of their team still the right side of 30. EFE