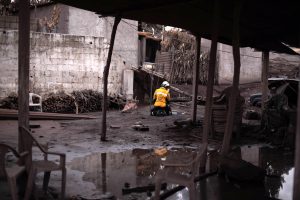 Guatemala City, Jun 11 (EFE).- Guatemala's civil defense officials on Monday urgently evacuated the community of El Rodeo due to lahars, which took the same route as the pyroclastic flows that caused the death of at least 114 people, and about 197 missing, on Jun. 3.

The "total evacuation" was carried out by two trucks from the Ministry of National Defense after lahars (heated volcanic mudflows) went down through the Las Lajas Canyon and further, reaching the RN-14 highway, according to the spokesperson for the Guatemalan Coordinating Agency for Disaster Reduction (CONRED), David De Leon.

De Leon added that after the lahars descended, "the monitoring of the area affected has begun and the evacuation of the operative personnel and of the people who were in the area affected has been carried out."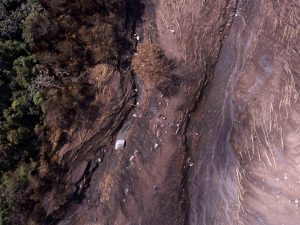 In addition, he commented that the lahars are "part of the conditions we have in that place and are due to the rain," he concluded.

The lahars that prompted the evacuation reached a petrol station which served as a meeting point for rescuers, firemen, police and journalists, which is located down the Las Lajas Bridge, destroyed on Jun. 3 by the eruption.

Remains of at least four other victims of the Fuego Volcano's violent eruption were found on Monday thanks to the work of the search and rescue teams.