By Lina Broydo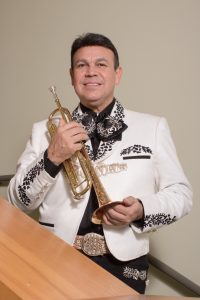 Mariachi Sol de Mexico at Davies Symphony Hall 
July 12 at 7:30 p.m.
Enjoy one of my favorite concerts this summer. Led by the incomparable José Hernández, a musician and educator in his own right, the world-famous Mariachi Sol de México®de José Hernández  returns to San Francisco's Davies Symphony Summer Series for a festive tribute to Mexico's proud heritage and rich music traditions.
This is a beautiful and truly international celebration, with the ensemble singing and playing favorites from both Mexico and America in an exhilarating performance of vibrant rhythms and showmanship.
Mariachi Sol de Mexico is a world-famous group that's always a hit with our audiences. The July 12th program is one of two official launch shows (the other is in LA) of Sol de Mexico's new album Leyendas de mi Pueblo, and will offer a special chance to hear brand new music by the ensemble, which made history as the world's first mariachi ensemble to be nominated for a Grammy.
They're truly groundbreaking in this discipline. Wear a colorful traditional costume to add a visual excitement to this wonderful evening in the city.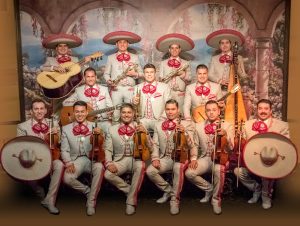 Get your tickets early as it is always a sell out!
Tickets and Information
Prices range from $15 to $85
Groups of 10 or more are eligible to receive a 25% discount on tickets.
415-864-6000
www.sfsymphony.org
Davies Symphony Hall
201 Van Ness Avenue in San Francisco
Note: The San Francisco Symphony does not appear in this presentation.
Photo courtesy of SF Symphony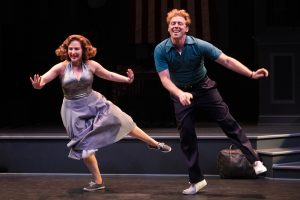 Seeing Red Scare in "Finks"
Now through July 1
ThetareWorks Silicon Valley presents a California premiere of "Finks," a comic drama based on the true story of comedian/actor Jack Gilford depicting the 1950s Red Scare when the House Un-American activities committee attacks "subversion" in the arts. When a romance blossoms between rising comic Mickey and firebrand actress Natalie, they face being blacklisted along with their friends and fellow artists.
Written by Gilford's son, playwright/screenwriter Joe Gilford, the engaging and thought provoking play presents the true story of targeted individuals in the entertainment industry suddenly faced with losing their jobs and branded as "finks." The production made its New York premiere in 2013 with Giovanna Sardelli at the helm, who returns to direct it at TheatreWorks. "Finks" was named a New York Times Critics' Pick, which hailed it "a bracing play about McCarthyism" and a "fine production" while the New York Post called the period piece "a son's loving tribute to his courageous parents."
The outstanding cast, especially Donna Vivino as Natalie, reflect well the story line to a point where I thought it should be described more as a drama of an emotional roller-coast era in the lives of these talented people in America. This is not just an amazing play, but a real lesson in history about the devastating segment in the world of show baseness personalities.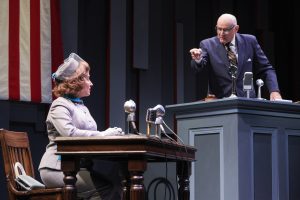 I highly recommend to see and experience this mentally stimulating play conveyed and acted perfectly by the ThetareWorks Silicon Valley artists and its production team. Bravo to all!
Tickets and Information
Prices range from $40 to $100
650-463-1960
Mountain View Center for Perfroming Arts
500 Castro Street in Mountain View
Photo courtesy of TheatreWorks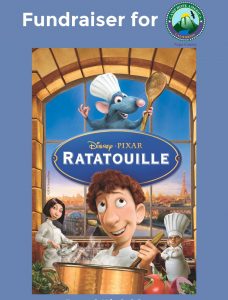 "Ratatouile" Fun for a Good Cause in Napa Valley
June 24 at 2 p.m.
Enjoy "Ratatouille" on the big screen & send kids to Camp HOPE! Ratatouille is a fun, family-favorite movie with something for everyone! In one of Paris' finest restaurants, Remy, a determined young rat, dreams of becoming a renowned French chef. Torn between his family's wishes and his true calling, Remy and his pal Linguini set in motion a hilarious chain of events that turns the City of Lights upside down.
And as a meaningful dessert: While watching the adventures of Remy and Linguini, you'll also be supporting Camp HOPE, which has been hailed as a pathway of hope for children who have lived through the trauma of domestic violence. Camp HOPE campers experience rafting, ropes courses, horseback riding, zip lining, BMX, archery, campfires, Character Awards, and more.
The Napa County District Attorneys Office, the Napa Police Department, Napa Emergency Women's Services and others are working to send 12 Napa children to this program, the first nationwide camping and mentoring initiative to focus on children exposed to domestic violence. Enjoy this family fun night at the movies and make this life-changing camp possible for these kids! Surprise guest filmmakers will be in attendance, so  bring your i-phone camera for the treasured photo op.
Tickets and Information
Price of admission is $15
707-944-9900
www.lincolntheater.org
Napa Valley Performing Arts Center at Lincoln Theater (NVPAC)
100 California Drive in Yountville
Photo courtesy of NVPAC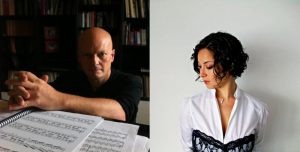 Visual Piano and Friends
June 28 at 7:30 p.m.
High Tech and Music! Sicilian composer/pianist Francesco Di Fiore and video artist Valeria Di Matteo perform their series of Visual Piano featuring compositions from around the world while showcasing a shape-shifting project where solo piano and visuals meet and interact.
They will be joined by their San Francisco friends ZOFO piano duo and saxophonist Michael Hernandez who will also premiere a new piece for soprano sax and piano, both composed by Francesco Di Fiore. The repertoire of Visual Piano is constantly evolving and is always enriched by new compositions and different composers. A truly fascinating and surprising concert. Francesco Di Fiore and video artist Valeria Di Matteo have toured throughout Europe, China and Japan.
Tickets and Information
Prices range from $10 and $15
415-275-2466
www.centerfornewmusic.com
Center for New Music
55 Taylor Street in San Francisco
Upon recommendation of Italian Culture Institute
Photo courtesy of CFNM