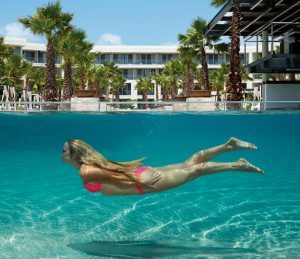 Cancun, Mexico, Jun 19 (EFE).- The trend to all-inclusive tourism has taken hold in the beach vacation sector, above all for family vacations, and it has come with an impressive boost in quality by specialized companies.

Their formula for meeting that demand focuses on gourmet gastronomy, impeccable 24-hour service and programmed activities at a set price as offered by companies like Apple Leisure Group (ALG), currently in full expansion in this sector.

In an interview with EFE, Javier Coll, executive VP and strategy director of ALG, said that "all-inclusive resorts are the trend of the moment. We move over 3.4 million travelers a year and we know what they're looking for."

ALG is the largest purveyor of vacation packages to Mexico and the Caribbean in the United States.

"What we offer is high quality, everything included, something that perhaps wasn't offered years ago. All-inclusive high quality is what the traveler is looking for, especially families because of their convenience," he said.

An example of this sector's expansion is the strategic alliance signed by all-inclusive segment leader ALG and the NH Hotel Group, with a view to launching in Europe, starting with Spain, their brand AMResorts.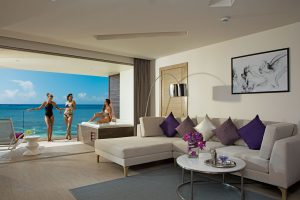 "Spain is the entrance to the European Mediterranean vacation segment. Since it has positioned itself as the second most visited country in the world during 2017, we find ourselves at the perfect time to expand our presence there with a partner like the NH Hotel Group," Coll said.

"NH is helping us get established in the most popular destinations in that country, as well as in the rest of the Mediterranean like Italy, where NH has a strong presence," he said.

AMResorts, a company of the Apple Leisure Group, has also signed a strategic alliance with Krystal Grand, belonging to the Santa Fe Hotel Group in Mexico, in order to implement starting July 1 a strategic alliance with the new brand Reflect Resorts & Spas in three properties located in Cancun, Los Cabos and Nuevo Vallarta.

Reflect Resorts & Spas is a brand for the family, which will operate under the "Unlimited Luxury" model that has it all: unlimited access to gourmet restaurants with no reservations necessary, unlimited premium drinks, room service 24 hours a day, activities for the whole family day and night, theme parties, access with no need for an ID bracelet, and tips plus taxes included.