By Isabel Reviejo
Ensenada, Mexico, Jun 25 (EFE).- Ideal climatic conditions and the effervescence of a new vintage still forging its own identity from grapes that flourish in the Valle de Guadalupe are elements of certain Mexican wines that come as a welcome surprise to the palate.

Valle de Guadalupe in the northwestern state of Baja California covers around 10,000 hectares (25,000 acres) of vineyards that run along an approximately 25-kilometer (16-mile) corridor.
The history of viticulture in this state goes back to the 18th century when Jesuits arrived and began planting grapevines.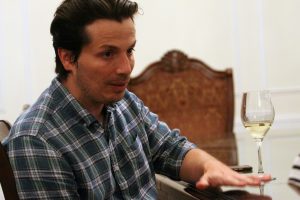 However, the success of the region is a relatively recent phenomenon, having taken off with the consolidation of the Wine Route less than 10 years ago.

The Valle currently produces 90 percent of Mexican wines and has turned the Ensenada municipality into a key spot for oenotourism.

"One of Valle de Guadalupe's charms is that almost all of us here are first generation, regardless of our age," Fernando Perez Castro, whose family owns the La Carrodilla and La Lomita vineyards, told EFE.

In his case, the focus in on four varietals – Chenin Blanc, Shiraz, Cabernet and Tempranillo – as well as on having the grape reflect "what is really happening in the countryside…without being too manipulated in the winemaking and aging process."

A few kilometers from there are the vineyards of Amado Garza, who told EFE that the difference between wines from Baja California and other parts of Mexico is the climate, which assures the crops "an incredible phenolic ripening."

"That's why Baja California wines have such a fine structure and, obviously, so much alcohol," Garza said.

According to figures from the Mexican Winemaking Council," the per capita consumption of wine in Mexico is 750 milliliters, and in recent years has grown between 8-12 percent annually.

Foreign wines are still preferred: 70 percent of the wine imbibed in the country is imported, mostly from France, Spain, Argentina and Chile.

Consumers of Mexican wines tend to be a younger segment since they don't necessarily favor foreign wines, but rather appreciate "things that are made well in our country" and have a sufficiently "open mind" to try something new.

"If you want a wine to surprise you, I'd say a Mexican wine would be your best choice," Perez Castro said.