By Lina Broydo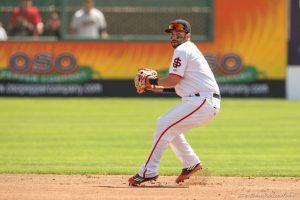 Celebrate America with Baseball, Barbecue and Fireworks 
July 4, at 6:30 p.m. Gates open at 5 p.m.
America's favorite pastime is a perfect way to celebrate our country's Independence Day.
Take yourself and your family to the ballpark for a patriotic evening at the San Jose Giants Municipal Stadium where the champions are being groomed for the major baseball leagues.
The exciting game between the San Jose Giants against Modesto Nuts will culminate with a colorful and fabulous display of the sensational  fireworks. Meet the players, take photos with your baseball idols and enjoy the barbecue.
Matt Cain bobblehead giveaway will highlight the evening's festivities.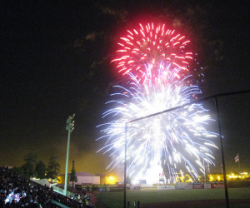 The SJ Giants will be wearing special Stars and Stripes jerseys which fans can bid on during an in-game silent auction. Winning bidders can retrieve the jersey right off their player's back immediately after the game and before a grand July 4th firework show! Founded in 1962, the San Jose Giants are a minor league baseball team and have been a farm team of the San Francisco Giants since 1988.
Tickets and Information
Prices range from $10 to $30
408-297-1435
San Jose Municipal Stadium
588 East Alma Avenue in San Jose
Photo courtesy of SJ Giants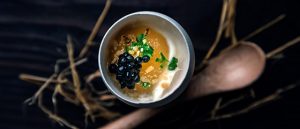 Satisfy Your Appetite for Art and Culture at the Asian Art Museum
July 19 at 7 p.m.
Something is cooking on Thursdays at the Asian Art Museum in San Francisco: The Tasting Menu: Chef's Hawker Centre Festival. Experience an Asian night market at the museum produced by "Top Chef" contestant Tu David Phu who has been creating these Chef's Hawker Centre pop-ups, which he calls "platforms to celebrate Asian American culture through food," around the country as a way to bring people together and find commonalities.
For this pop-up come together for a night filled with bold creative, cuisine by Bay Area chefs, innovative beverages and music by guest DJs Anne-Mary Pham and Jonathan Reyes. Your ticket includes unlimited access to food booths and two drink tickets to try specially crafted cocktails by guest mixologists Kevin Diedrich of Pacific Cocktail Haven and Jack Daniels Cocktail Champ Adam Brogan.
Participating chefs include Francis Ang (Pinoy Heritage), Jason Angeles (Frozen Kuhsterd), Richgail Enriquez (Astig Vegan), Deuki Hong (Sunday at the Museum), Jake Rosenbush (Hardwood Bar & BBQ), Hanif Sadr (Komaaj), and Nite Yun (Nyumbai). Did I mention that while you are enjoying your culinary journey do not forget to visit the museum's stunning exhibits. The Asian Art Museum of San Francisco houses one of the most comprehensive Asian Art collections in the world with more than 18,000 works of art in its permanent collections, some as much as 6,000 years old.  It is truly one of my favorite museum in the Bay Area.
Tickets and Information
Prices start at $65
$125 VIP ticket includes early entry at 6 p.m. as well as a special bite crafted by Phu, and a wine bar
415-581-3500
www.asianart.org
Asian Art Museum
200 Larkin Street in San Francisco
Photo courtesy of the Asian Art Museum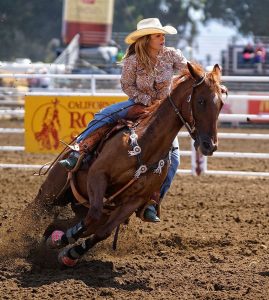 California Rodeo in Salinas
Concert on July 13, at 5 p.m.; Rodeo on July 19 – 22
With the July 13th kick off concert by Blake Shelton, the country music's super star and Danielle Bradbery, the winner of season 4 of "The Voice"  the 108th California Rodeo Salinas is ready to entertain you.
The largest professional rodeo in the golden state celebrates its 108th year with bull riding, horse races, motocross, parades, carnival, a beauty contest and much more to make it a long summer weekend of fun and excitement.
Try to horse around, but be careful… While in Salinas include a visit (its a must!) to the Steinbeck's Museum. The California Rodeo Association returns over $400,000 annually to local non-profits.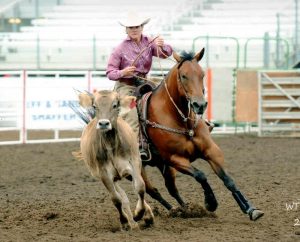 Tickets and Information
$25 for the concert
Ticket prices for the rodeo vary
831-775-3113
800-549-4989
www.carodeo.com
Salinas Sports Complex
1034 N. Main Street in Salinas
Photo courtesy of California Rodeo Salinas
Figural Lace: Lions and Tigers and Dragons, oh my!
New Exhibit Opening July 3
The new exhibit at the Lace Museum continues its tradition of showcasing the intricate world of lace making. Over the centuries, lace makers have found creative ways to represent human, animal and bird forms in their work.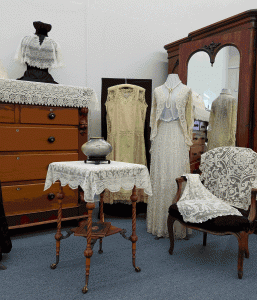 From simple macramé knotting to the most elaborate of needle and bobbin lace techniques, they have worked figures-all kinds of figures-into their lace. Their inspiration was drawn from legends, historical events, nature, whimsy, and allegory. Take a stroll throughout the museum to learn about  the medieval to modern stories told in lace.
The museum which was founded in 1976, houses approximately 10,000 pieces of lace that have been donated over the years. Many types of lace, lace-making tools and books that date back as far as the 1700's can be found in the museum.
The current show includes pieces ranging from primitive animals worked in reticella, c.1610, to an evocative bobbin lace scene worked during World War I.
The careful observer will find that mermaids, lions, kings, queens, horses, eagles, unicorns, frogs, ducks, goats and dragons all came alive in the hands of the lace makers. Inspired? Ongoing classes and workshops are offered year round.  Ask your Grandma if she has any lace items in her closet.
Tickets and Information
Free admission, except a donation is suggested for groups of 6 or more
408-730-4695
The Lace Museum
552 S. Murphy Avenue in Sunnyvale
Photo courtesy of Lace Museum