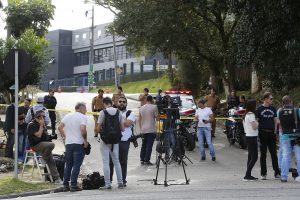 Sao Paulo, Jul 8 (EFE).- The president of Brazil's fourth regional federal court (TRF-4), Thompson Flores, resolved a legal dispute between two judges on Sunday over the possible release of Luiz Inacio Lula da Silva, ordering authorities to keep the former Brazilian president in prison.

Flores's decision was in response to a request by Brazil's Attorney General's Office to revoke a prior decision by Judge Rogerio Favreto, who had ordered two separate times on Sunday the immediate release of Lula da Silva, who has been in prison since April 7 serving a sentence on a corruption conviction.

After Favreto first announced the writ of habeas corpus granted to Lula, another judge, João Gebran Neto, who is handling the Lava Jato (Car Wash) corruption case in an appeals court, revoked the order to release the former president, only to be subsequently rebutted by Judge Favreto.

Gebran Neto is one of the three judges from a federal appeals court in the southern city of Porto Alegre who voted on Jan. 24 to not only uphold an earlier verdict sentencing Lula to nearly ten years in prison, but also to increase his sentence to 12 years and one month.
Despite Favreto's final order to immediately release Lula, the Federal Police did not act.

The president of the TRF-4 said that Favreto did not have the authority to release Lula, as it was a decision that could only be taken by the judge overseeing the Lava Jato case.

With Thompson Flores's decision, the legal battle over the release of Brazil's former president will be temporarily put to rest.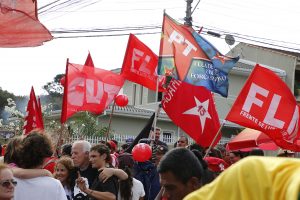 The writ of habeas corpus granted to Lula by Favreto was requested by lawmakers from Lula's Workers' Party (PT), who argued that there was no legal basis for the former president's incarceration.

In his decision, Favreto also contended that Lula should be released because the prison sentence prevented him from exercising his right to be a presidential candidate.

In July 2017, Judge Sergio Moro found Lula guilty of accepting bribes in exchange for helping Brazilian construction company OAS obtain lucrative contracts from state oil company Petrobras and sentenced him to nine years and six months in prison.

Moro has spearheaded the Lava Jato probe, which was initially focused on a massive bribes-for-inflated-contracts scandal centered on Petrobras.

Lula, who also faces several other corruption-related trials, vehemently denies all of the charges and says they are a politically motivated attempt to prevent him from returning to the presidency.

Although Lula has been imprisoned since April 7 at the Federal Police headquarters in the southern city of Curitiba, his PT said it would register him as its candidate in August.

Lula hopes to compete in the first round of presidential balloting on Oct. 7 if his conviction is overturned.