By Lina Broydo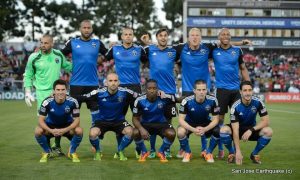 San Jose Earthquakes vs. Manchester United at Levi's Stadium
Sunday, July 22 at 2 p.m.
Its gooooaaalll time in Silicon Valley. Missed attending the 2018 World Cup in Russia? Not to worry. The world class soccer teams Manchester United and San Jose Earthquakes are playing a friendly international match at the state-of-the-art Levi's Stadium in Santa Clara.
The match marks the second meeting between the two teams since 2015.  This is a great opportunity for the local team to face a renowned club such as Manchester United as it is a great source of entertainment for the loyal soccer fans who are very excited to welcome and observe this impressive duel between two renowned soccer teams. The match comes as part of Manchester United's preparations for the 2018-19 Premier League season.
Throughout their storied history, United have won a record 20 league titles, 12 FA Cups, five EFL Cups and 21 FA Community Shields.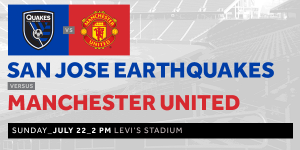 The Red Devils have also won three UEFA Champions League crowns, one UEFA Europa League, one UEFA Super Cup, one Intercontinental Cup and one FIFA Club World Cup, among other international trophies. Manchester United carry a roster of world-renowned players, including French midfielder Paul Pogba, Chilean midfielder Alexis Sanchez, Belgian forward Romelu Lukaku and Spanish goalkeeper David De Gea. The side is led by Portuguese head coach Jose Mourinho, who has also overseen clubs such as Real Madrid, Chelsea, Inter Milan and Porto.
The 2010 FIFA World Coach of the Year has won league championships in England, Italy, Portugal and Spain. The Quakes have an 11-10-8 record in international exhibitions, including an 8-2-4 record in the past 14 contests. Definitely a dream for the soccer aficionados to see the best in soccer action.
Tickets and Information
Prices range from $15 to $527
800-854-2196
santaclaratickets.com
Levi's Stadium
4900 Centennial Blvd. in Santa Clara
Photo courtesy of SJ Earthquakes and Manchester United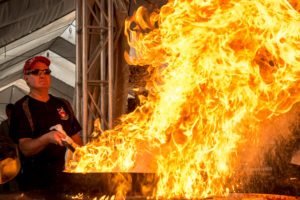 Gilroy Garlic Festival  Showcases Local Heroes 
July 27 – 29
The Garlic aroma hits the South Bay as The Gilroy Garlic Festival (GGF) is celebrating 40 years of family fun in Gilroy, California, better known as the garlic capital of the world.
The Gilroy Garlic Festival has been officially certified by GUINNESS WORLD RECORDS® as the world's largest garlic festival and draws over 100,000 guests from around the world.
Presented by Raley's, Bel Air, and Nob Hill Foods, this three-day celebration features gourmet garlicky food, live entertainment, cooking competitions, and fun for the whole family.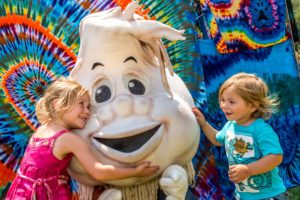 The Gilroy Garlic Festival has announced the four teams of local first responders and military heroes that will be competing in the Champions for Charity challenge on Friday, July 27.
The four teams will face off in a three-round cooking competition on the Challenge Butter Cook-Off Stage, with the winners earning $3,000 to donate to the charity of their choice.
Don't forget to bow to this year's Miss Gilroy Queen and say Hi to Iron Chef Michael Symon. Garlic ice cream anyone?
Tickets and Information
408-842-7337
Christmas Hill Park in Gilroy
Photos courtesy of GGF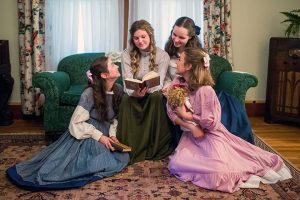 "Little Women" Make Beautiful Music in Los Altos
Now through July 29
Louisa May Alcott's classic story of four sisters growing up during the American Civil War comes to life in this rousing and rendition of "Little Women" the Musical.
Nearly 150 years after its release the story still keeps us intrigued and energized. Follow Jo, Meg, Beth, and Amy as the grow from children to young women during a time when life was very different from now.
Featuring inspiring songs such as "Astonishing", "Take A Chance on Me", and "Something Are Meant to Be" this show will leave the audiences in awe.
Little Women is a production of the Los Altos Youth Theatre which is a program of the City of Los Altos' Recreation and Community Services Department and Los Altos Stage Company.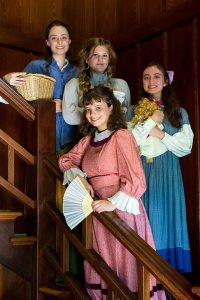 Tickets and Information
Prices range from $15 to $20
650-941-0551
losaltosstage.org
Bus Barn Theater (BBT)
97 Hillview Avenue in Los Altos
Photos courtesy of BBT
Summer is for the Wine and Food Lovers in Sebastopol
Now through October 2018
No need to travel to Sevastopol in Russia, just drive up north on Highway 101 to reach Sebastopol in Sonoma Wine County where sipping award-winning wines is enhanced by its farm-to-table, slow-food movement in the form of exquisite wine-and-food pairings.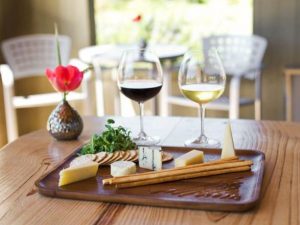 Now through October, this Russian River Valley Lynmar Estate winery offers the Lynmar Lunch, a 90 minute, three course, farm-to-table meal thoughtfully pairing select wines with delightful creations made from estate-grown and locally sourced ingredients.
And now through September, Lynmar Estate hosts Pinot & Pizza, a classic two-hour pairing experience under the shade of towering trees in the winery's redwood grove. The seasonally inspired artisan pizzas are made with estate-frown vegetables prepared in a brick pizza oven, and are paired with an array of Lynmar wines. And who have imagined that pizza can be so gourmet? Try to make it a weekend getaway, you deserve it!
Information 
707-826-3374
Reservations required for both tasting experiences
Lynmar Estate
3909 Frei Road in Sebastopol
Photo courtesy of Lynmar Estate