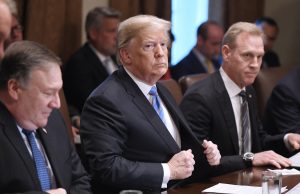 Washington, Jul 18 (EFE).- The president of the United States on Wednesday warned the European Union that it will face retribution if it does not make trade concessions, particularly in the auto sector.

"If we don't negotiate something fair, then we have tremendous retribution, which we don't want to use, but we have tremendous powers," Donald Trump said during a meeting with his Cabinet at the White House. "Including cars, cars is the big one. And you know what we're talking about with respect to cars and tariffs on cars."

Trump has stressed that the EU must accede to its demands for greater market access for American products and says that unless the bloc makes major trade concessions his administration will impose tariffs of up to 20 percent on imported European automobiles.

Washington has already slapped tariffs on steel and aluminum imports from the EU as part of its aggressive protectionist agenda; Brussels responded with retaliatory measures, levying higher duties on a range of US exports.

Trump's remarks come a week before he receives European Commission President Jean-Claude Juncker at the White House on July 25.

The two will discuss EU-US cooperation "across a wide range of priorities, including foreign and security policy, counter-terrorism, energy security and economic growth," the commission said last week.