Medellin, Colombia, Jul 24 (EFE).- The 29th Colombiamoda, a fashion event focusing on circular economy and digital transformation, gets underway in Medellin on Tuesday.

The show is expected to gather as many as 56,000 visitors, as well as some 11,500 shoppers.

"Once more, the intention is to contribute to the improvement of Latin American apparel companies in this, the most important fair in the region," Lorenzo Velasquez, director of the Inexmoda export and fashion institute's research and innovation laboratory, told EFE during the inauguration of the fashion event on Monday.

Inexmoda is the organizer of the event, which features the "Knowledge Pavillion," a space set up in association with the Pontifical Bolivarian University offering the more than 9,000 attendees the chance to participate in 20 conferences and 10 free workshops on topics as diverse as e-commerce and sustainability.

Some 6,000 people are also expected to stream the show, as well as its educational accompaniments.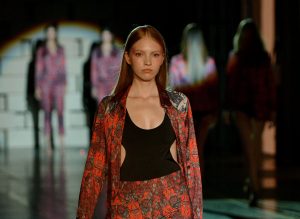 Velasquez said that Inexmoda is not only about imparting education through teaching an assortment of master classes and encouraged attendees to benefit from the knowledge and experience of both "domestic and international experts."

One of Colombiamoda's key items is circular economy, which seeks that the value of products and materials – as well as resources, such as water and energy – remain in use for as long as possible, thus limiting residue to a minimum.

Digital influence is another pillar of this edition of Colombiamoda, which opened Monday night with "Arkitect by Custo," a catwalk by Spanish designer Custo Dalmau in collaboration with Grupo Exito, the largest retail company in South America.

In Colombia, digital media is one of the fastest-growing segments, which has caught the eye of brands such as Offcorss Hermeco, Cristal, Arturo Calle and Seven Seven, to name a few.