Guadalajara, Mexico, Jul 24 (EFE).- The fight against obesity means training nutritionists to act on a local level to take their knowledge to a global scale, a specialist in public health at Cuba's Havana School of Medicine told EFE here.

Obesity is a serious health problem and presents itself "in layers," which make it harder to find a solution, Sergio Santana Porben said during a visit to the University of Guadalajara on Monday.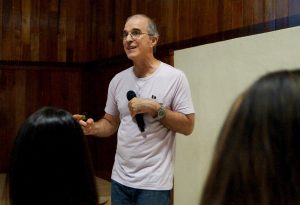 One such layer is the high obesity rate, 23 percent among the population of Latin America and the Caribbean, according to figures by the Pan American Health Organization, while the World Health Organization says that obesity is a factor in at least 2.8 million deaths annually.

The consequences of excess weight represent the second difficulty, as it contributes to a "world dominated by the emergence of noncommunicable chronic diseases," such as diabetes and arterial hypertension.

The third and last layer is the high cost of treating the implications of obesity by healthcare systems, which reinforces the problem of unequal access to treatment.

Santana said that, in combating obesity, it is key to "identify an actor in the healthcare team whose mission is this area," meaning that it is a nutritionist's duty to carry out actions against the disease, such as education and prevention, as well as assistance to society's poorest sectors and those already ailed by metabolic and clinical complications.

He added that universities are "indispensable entities" in the advancement of the movement, which seeks to give nutritionists the skills needed to combat the affliction.

From a local standpoint, universities should also create knowledge aimed at spreading nutrition schools, as well as educational movements to deal with each country's particularities.

They should also encourage nutritionists to interpret their local reality and adapt it to their culture, traditions and local fare.