By Lina Broydo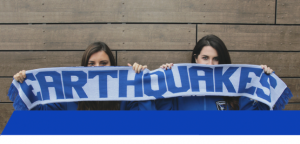 The San Jose Earthquakes Soccer Team Celebrates Local Artists and Art
August 3, 6 p.m. to 8 p.m.
Cool, fun and gratifying as the San Jose Earthquakes will host two Arts & Crafts fundraising events in August.
To celebrate the vibrant arts culture in San Jose both events will be presented by the award winning Lagunitas craft beers with all proceeds going to the Quakes Foundation as they work to impact the underserved youth in the community.
Yes,Lagunitas will offer samplings of their treasured craft. Cheers! On August 3: "We are San Jose" art exhibit will showcase the winning photos capturing the Earthquakes match on June 9 as part of their first-ever Amateur Photography Night. And the jury has spoken: the winners are: Esteban Barajas, Nate Bonsell, Victoria Elizondo, Fidencio Enriquez, Kim Steed and Brandon Vallance.
The winning photographs will be on display with each print to be accompanying with game-worn, autographed gear from the 2018 season and will be auctioned off throughout the event.
Join the art lovers in the Sky Lounge to view some of the Quakes favorites shots from the "We Are San Jose" Art Exhibit. Sign up early as space is limited! Don't forget to inquire about the August 27 special "Paint Night" event at Avaya Stadium in San Jose.
Tickets and Information
Free to the game's ticket holders
Avaya Stadium Sky Lounge
1123 Coleman Avenue in San Jose
Photo courtesy of SJ Earthquakes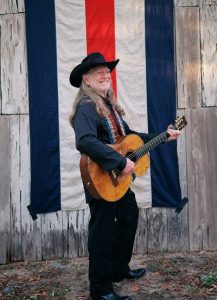 Willie Nelson Headlines the Show at the Mountain Winery in Saratoga
August 6 at 7:30 p.m.
If you love country music as much as I do – this concert is for you! Willie Nelson, one of the best known performers of the country music and his family band are headed to the Mountain Winery in Saratoga.
Few voices are more recognizable than that of iconic country music star Willie Nelson.
During his remarkable five-decade career, the prolific performer has released more than 200 albums! He will share the stage with Grammy winner Alison Krause and Union Station Band.
Enjoy an evening to remember at the stunningly gorgeous setting of the Mountain Winery in the hills of Saratoga.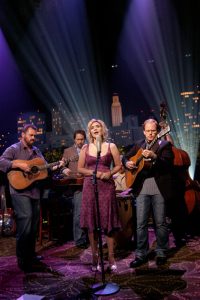 Come early, sip a glass of wine, enjoy a sunset dinner to the boot-stomping country music at its best.
Tickets and Information
Prices range from $75 to $255
888-929-7849
The Mountain Winery
14831 Pierce Road in Saratoga
Photos courtesy of Mountain Winery
Comedian Ellen DeGeneres Performs at Davies Symphony Hall
August 15, 16, 17
A hilarious evening with Ellen DeGeneres, the beloved comedian, television icon and entertainment pioneer when she is coming to San Francisco for the first time in fifteen year presenting her stand-up comedy routines.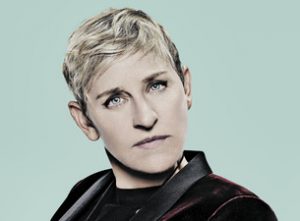 Ellen DeGeneres has made a home for herself in daytime with her hit syndicated show "The Ellen DeGeneres Show" which will return for its 16th season next September. The show has earned a total of 59 Daytime Emmy Awards, and 12 Teen Choice Awards. She is a 20-time People's Choice Awards winner making her the most decorated individual in the 43-year history of the franchise.
"The Ellen DeGeneres Show" has raised over $50 million for various causes. And who can forget her lively selfie photo with dozens of celebrities when she received critical acclaim for hosting the highly rated Academy Awards better known as the Oscars in both 2007 and 2014.
You are definitely in for a treat and lots of laughter with Ellen at San Francisco's Davies Symphony Hall.
Tickets and Information
Prices range from $59 to $250
www.ticketmaster.com/Ellen-DeGeneres-tickets
Davies Symphony Hall
201 Van Ness Avenue in San Francisico
Photo courtesy of Live Nation Entertainment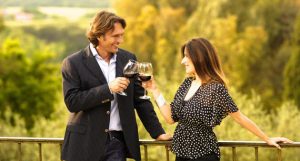 The Summer of Wine and Dining in Santa Cruz
August 10; September 7 and September 28, at 6 p.m.
Meet and mingle with vintners, farm representatives and fellow food and wine lovers at a gourmet five-course dinner showcasing the region's Summit to Sea wineries as well as its seasonal bounty.
These Farm to Table Wine Dinners are in such demand that the generous folks at Chaminade Resort and Spa are offering it on three different dates. Each menu takes careful planning by the culinary team at Chaminade. Locally sourced products make this five course meal delicious from start to finish.
The culinary team uses locally raised poultry and meats, sources the freshest crop along the Central Coast and pairs it with the winemakers finest selections.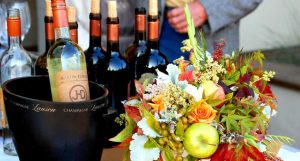 Book it fast as some of the wine and gourmet aficionados have booked it on all three dates.
Make it a long weekend getaway and enjoy a mini staycasion by the beautiful California coast.
You truly deserve it!
Tickets and Information
Price: $86 pp
831-475-5600
For details visit www.chaminade.com
Chaminade Resort and Spa
1 Chaminade Lane in Santa Cruz
Photo courtesy of Chaminade Resort and Spa